Major Cup Quake #1 – The Finale of the Cup Quakes Lite Season!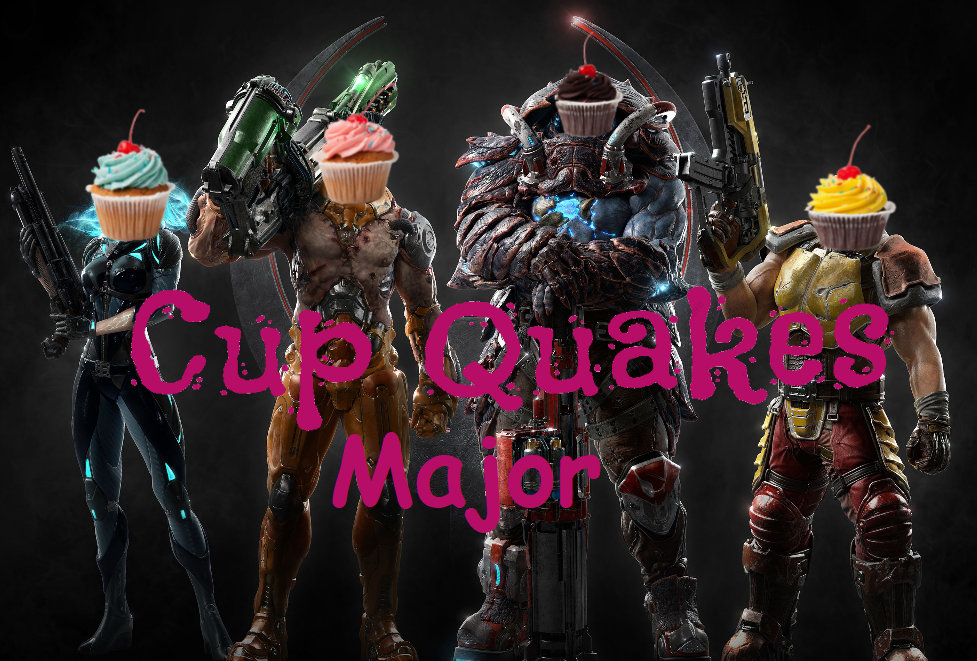 Major Cup Quake #1 is the finale of the very first Cup Quakes Duel Season called Cup Quakes Lite.
Over the last weeks 8 players have worked hard to qualify.
Now it is time to let them fight for the win!
St0n3, Cherra, Klyb, Contash, Nrav, mijkeee, Almaril and Ton1 will play tomorrow, Thursday, 21 Januar 2021 starting at 6pm CET.
All winner bracket matches will be streamed in English by rawaleen.
All players get a share of the fixed $98 prize pool sponsored by VinegarSchweiga.
1st – $25 / 2nd – $20 / 3rd – $15 / 4th – $12 / 5th + 6th – $8 / 7th + 8th – $5
On top of that, the top 3 players will win a share of the crowdfunded prize money, as usual in the Cup Quakes tournaments.
Make sure to contribute on Matcherino with the FREE coupon code: Major01
Of course you can also donate on the crowdfunding website via PayPal or check out the Quake Merchandise provided by rawaleen.
If you have any questions, ideas or would like to stay up to date in all things Cup Quake, feel free to join the Cup Quakes Discord.
Season 2: Banana Cup Quakes
The next Cup Quakes duel season is called Banana Cup Quakes. Tournaments will take place ever second Thursday at 6pm CET starting on 4 February. You can already sign up on smash.gg/quake. The qualifiers will lead up to Major Cup Quake #2.
Rules will be the same as usual:
Map pool: all 10 duel maps
No champion bans
All matches Bo3

Top 2 players will qualify to Major Cup Quake #2.
On the last Banana Cup Quake, only 1 player qualifies and the 8th qualified will be the one who has earned the most points over the Banana Cup Quake season. Here is the spreadsheet with the points.
Round Cup Quakes
We are trying out something new.
Round based duels were wished for, so we are providing a tournament.
If you miss the original Quake Champions duel system or you are curious about it, feel free to sign up on smash.gg/quake.
There is no prize money for that tournament. If it is successful and people stay interested, Round Cup Quakes will happen every second Thursday in the weeks when there are no qualifier Time Limit Duel tournaments.
This means that the different modes will alternate weekly.
CTF or Sacrifice Cup Quakes?
We are also thinking of organising CTF or Sacrifice tournaments every second Saturday when there is no 2v2 tournament. If you are interested, please join the Cup Quakes Discord and let us know in the #voting channel.

About Author