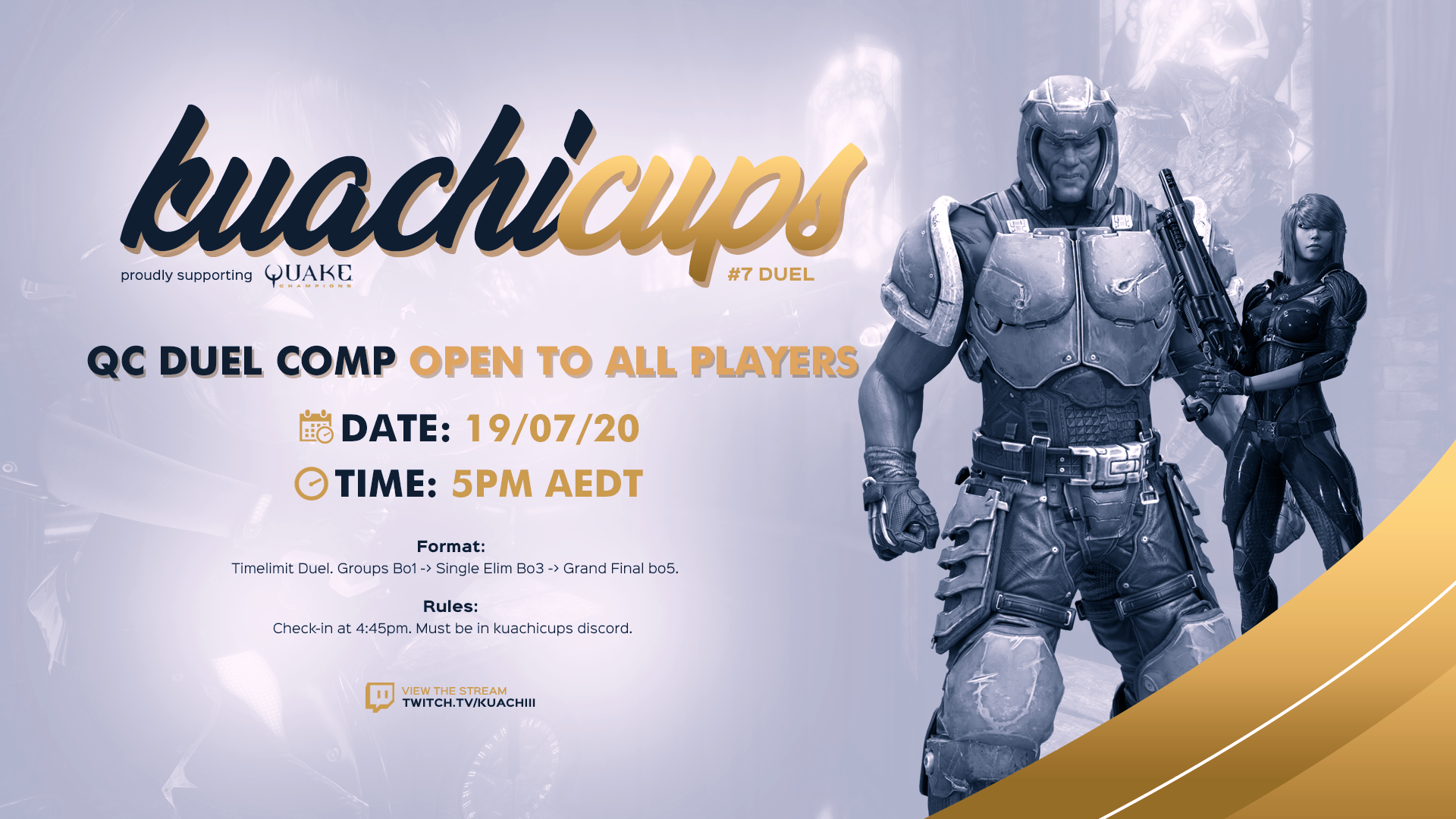 Kuachi is bringing the cup back to Quake Champions for a 1v1 TimeLimite Duel challenge. On Sunday July 19th, at 5pm AEST.
$250 Prize Pool so far put up by kuachicups. Donations welcome, head over to their discord for more information: Discord.
Sign up here: https://forms.gle/xrLZa8dKeiwnqWQB8
Watch: https://twitch.tv/kuachiii
Format: Groups Bo1 -> Two Divisions Single Elim Bo3 -> Grand Finals bo5
Special casting appearance by Australia's Quake Pro League hero ZenAku who'll be covering the finals !
About Author