GerQC Saturday Night Games4 1v1 Duel Cup for #QuakeChampions. May 14th 11AM EAST 5PM CET.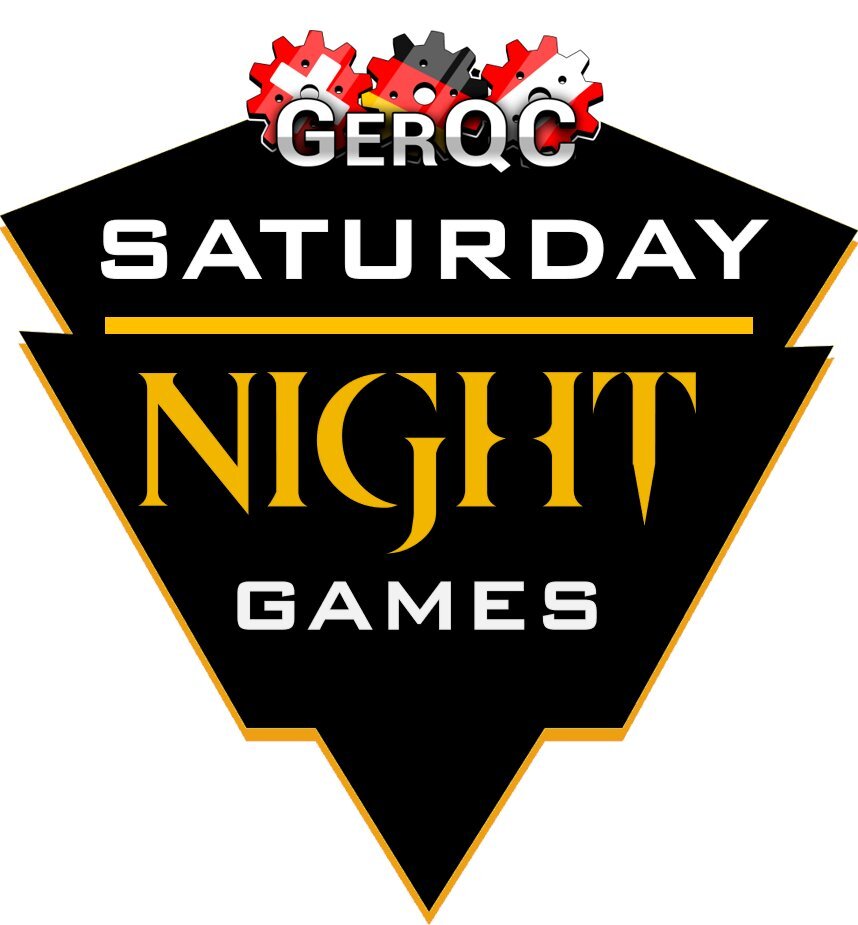 Good evening Quakers. The German Quake Community will be hosting their 4th Saturday Night Games tomorrow Saturday May 14th at 11 AM EAST 5 PM CET. This will e a 1v1 Duel Cup.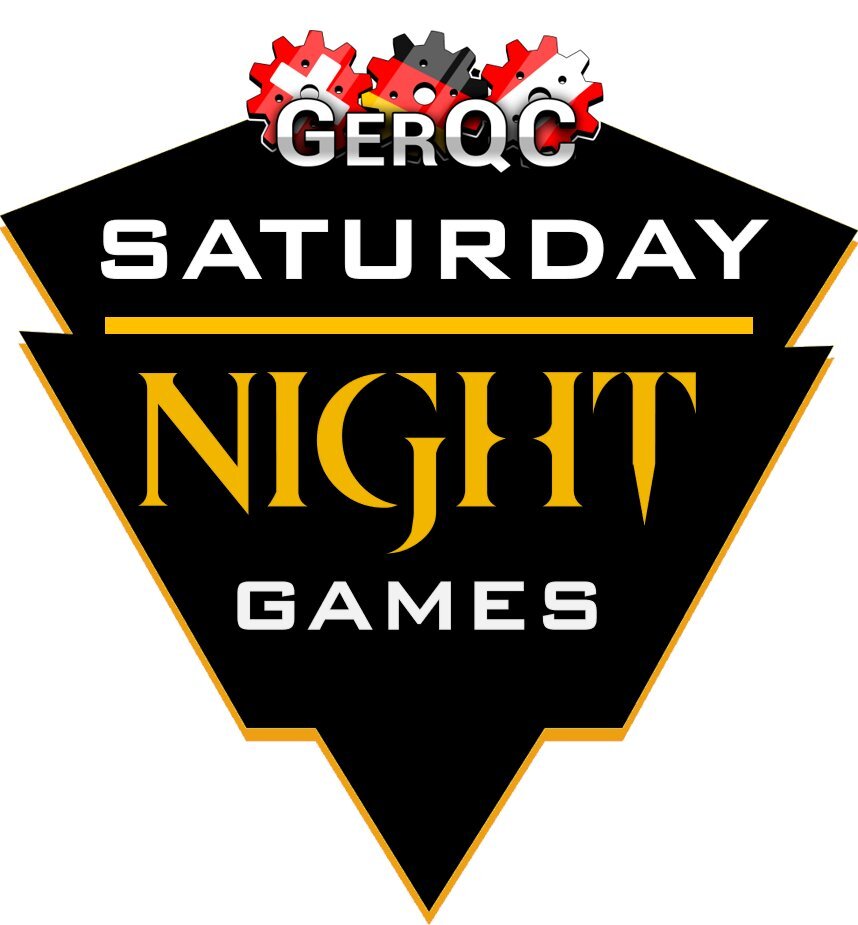 The Play.toornament page is mostly in German, so you may want to skip that for the time being, and see the ENGLISH document first.
Registration is through GerQC's DISCORD by leaving your in game name in the "#cup-signup" channel.
MAPS:
Exile
Insomnia
Molten Falls
Blood Covenant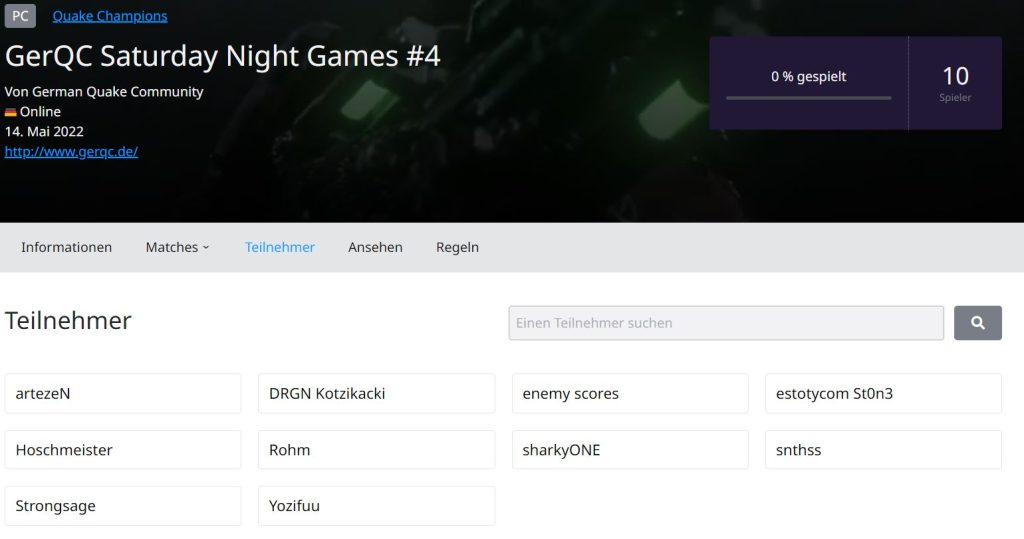 Happy Fragging, and Good Luck to all the Players Participating in this Tournament.