Flukkz Media #QuakeChampions Best of 2021 Twitch Highlights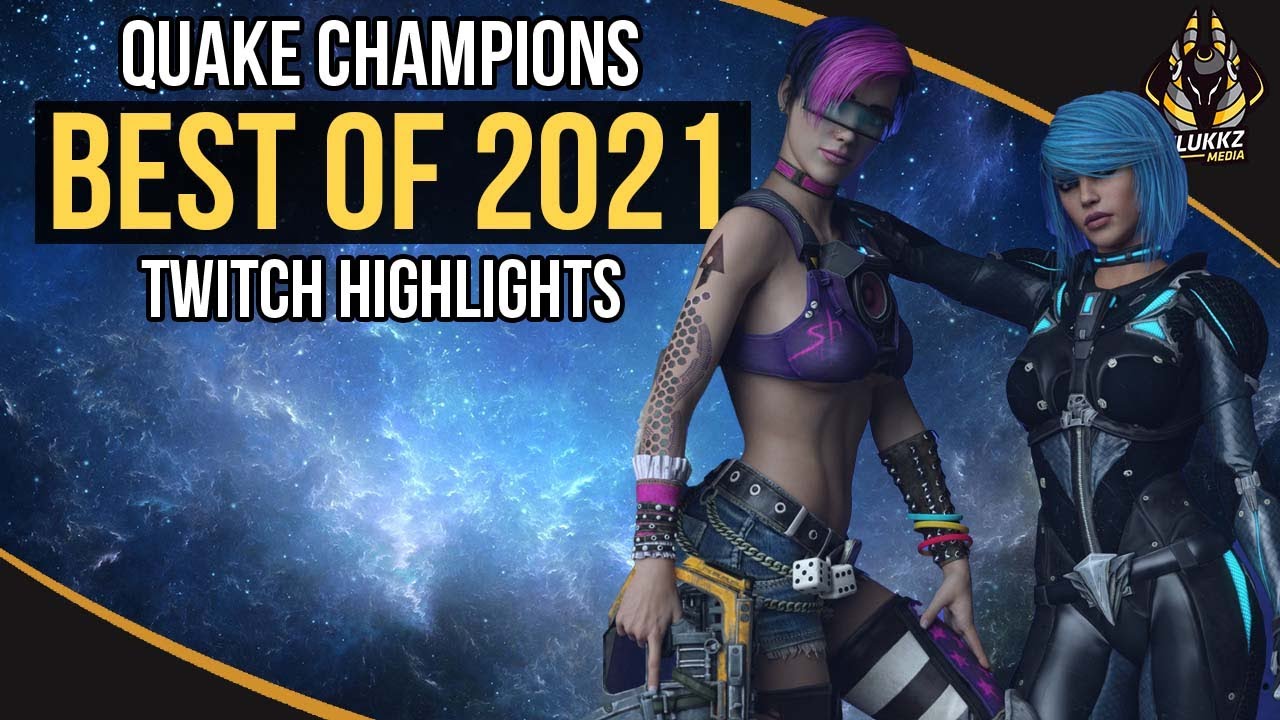 Hello, and good day Quakers! Flukkz Media has edited together a very impressive 2021 highlight Reel for us. The amount of skill the community has is truly incredible to watch. Snipped together are clips from Twitch Streams, pros, and Tournaments. Streams are linked in the YouTube Video description.
if you think one of your own clips are good enough to be part of Flukkz's video highlight reels. you can submit your own to the "#quake-champions" channel under the "CLIPS" tab in the Flukkz Media discord here: https://discord.gg/pPuucKEeYB
Flukkz Media Socials:
HAPPY FRAGGING FOLKS!
HOW TO PLAY QUAKE:
QUAKE CHAMPIONS FREE 2 PLAY
HOW TO WATCH the QUAKE PRO LEAGUE e-sport:
DISCORD COMMUNITIES:
Find New People to Party up With (It Helps Our Q Times)
Official Quake Discord discord.gg/Quake Find Players in "party-finder" channel|ALL BUGS SHOULD BE REPORTED TO THE QC FEEDBACK – BUG REPORTS CHANNEL.
Church of Quake discord.gg/qTVK684stc MAKERS OF WIKIS|NEWS|GUIDES|LORE
Official Bethesda/Zenimax Discord discord.gg/bethesda Replacing Beth.net Forums
WEBSITES | TWITTERS | FORUMS
Steamdb.info For
ON-GOING COMMUNITY PODCASTS:
Quake Champions BattlePass WEEKLY |DAILY CHALLENGES:
Weeklies for BattlePass change at 8:00 PM EAST Wednesdays|2:00 AM CEST Thursdays.
Dailies change at 10:00 PM EAST | 4:00 AM CEST.