Czech Community making an Impact
We knew that Hawr1x has been putting a lot of time into making the community over at quake.cz a vital resource to the Quake community, but this week they have unleashed an amazing project and a community contest. Launching CLANRING this week to cover the Quake Pro League extensively.
They are taking data from stage 1 and adding stage 2 results as they happen each weekend. They hope by using QPL as a ground base they can do this sort of data presentation for future events as well. Some of the features they currently offer for QPL are:
PLAYERS – Every player in STAGE 2 have its dedicated page, with overall achievements and Road Map of Matches, that he is about to face in STAGE 2.
MATCHES – now shows ALL games, that are about to be played in STAGE 2, and information about Performances of player in each arena and order of matches are updated, as announced by Official @Quake authorities.
RESULTS – Will be updated, after each week is played and we collect necessary DATAS.
ARENAS – Displays performance of Champions and its results, as well as OVERALL damage done in each Arena. Now in preparation is FILTER that will show you information about EACH PLAYER on selected Arena.
STANDINGS – Contain performance of players in STAGE 2 and BYE WEEKS
TABLES – Are another view on STANDINGS DATA and also displays Quake #ChallengersLeague Standings.
That isn't all, though as they are also building a CHAMPIONS module, that will display all information connected to Champions, theirs interactions, overall usage in Quake Pro League and the rate of winning with that champion.
As if that wasn't enough, they just announced a community competition with some excellent prizing.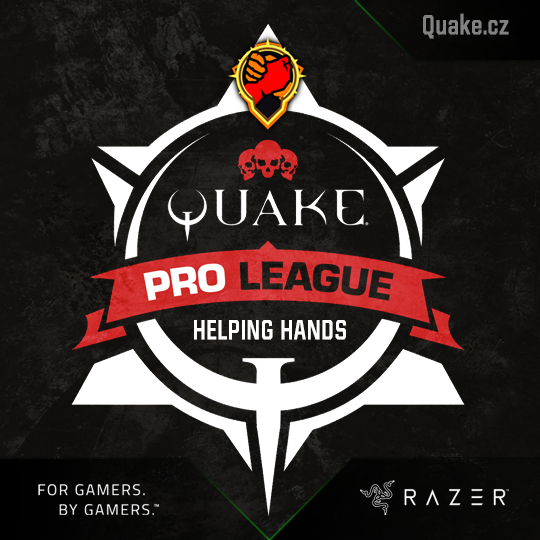 HELPING HANDS Award, for BEST ACTION of the Week!

This Award will be decided by YOU, fans of Quake Champions and we would like to ask you to send links of your clips from WEEK 1 to our Twitter.

Ask your friends to support your contribution and spread the word. You are free to submit one contribution per week and every contributor will be added to draw that will be decided after all 10 weeks are completed.
The contest starts today with the best action of the week and the winner of Helping Hands Award will be announced on Sunday. Quake.cz partnered up with Razer to give away Razer Gigantus, Razer Viper and Razer Huntsman to three lucky winners. What are you waiting for? Go post your favorite clip from Stage 2 Week 1 QPL.
About The Author