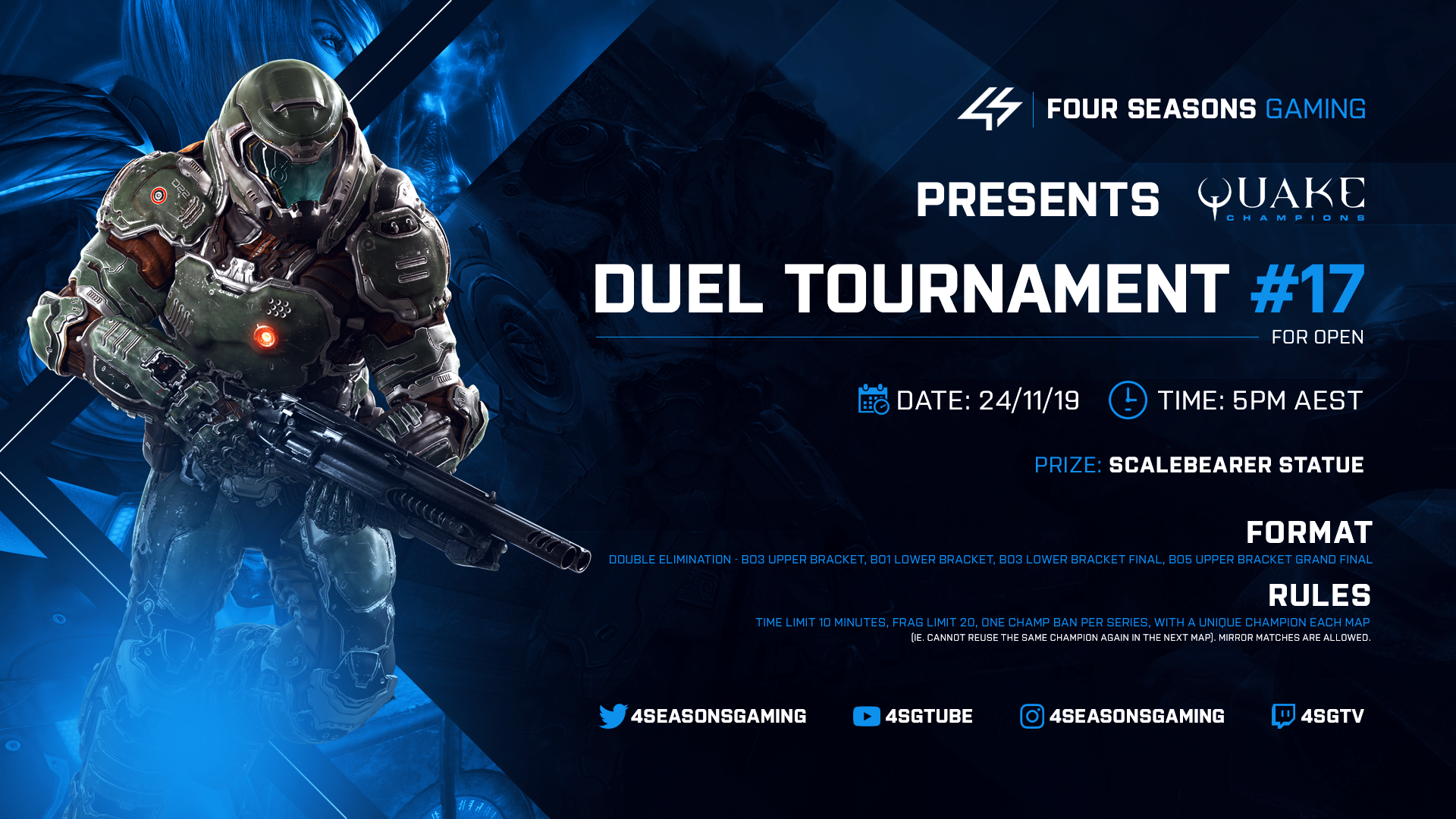 What to Watch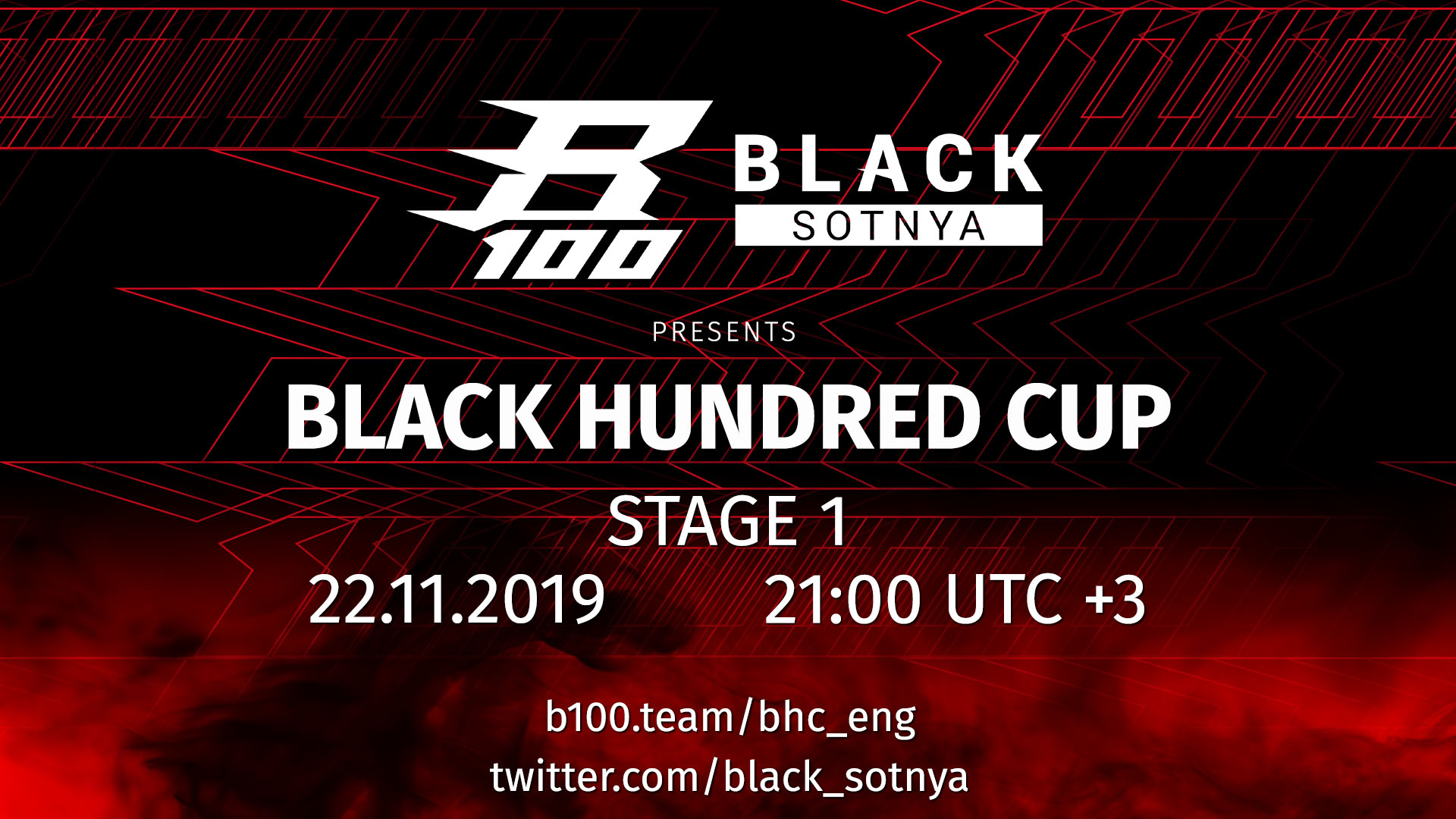 B100 Cup Stage 1 is playing out on Friday 3 pm CST.
Information: b100.team/bhc_eng
Watch: https://www.youtube.com/channel/UCSPh1KDWIUhR5f1n3TKkFcA
Still time to Sign-Up: Here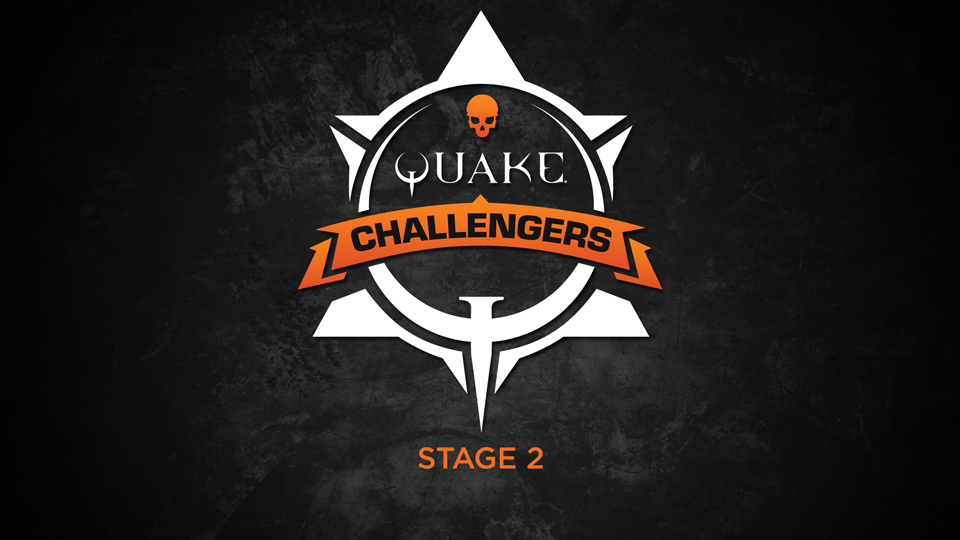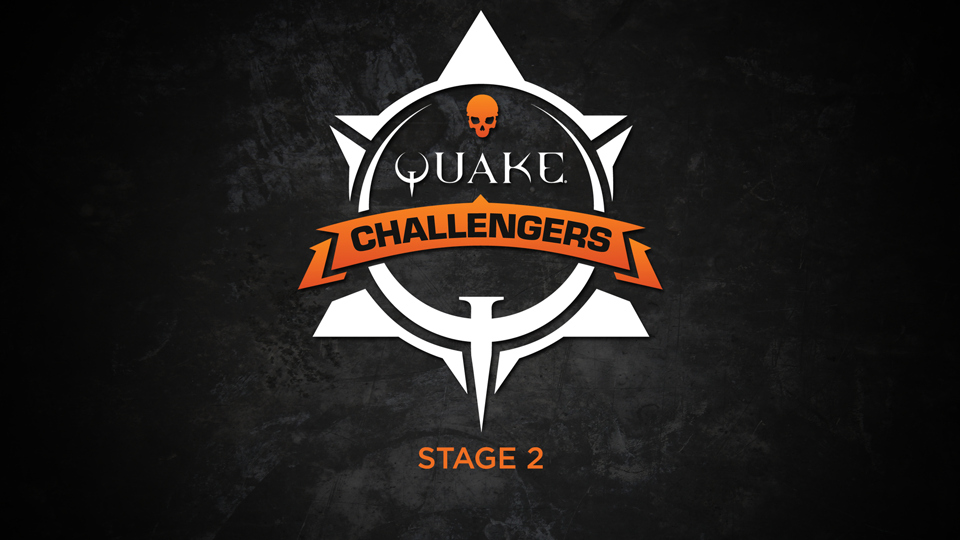 You can catch pieces of the Challengers league play being streamed by community members playing in the bracket on Saturday. European matches start at 6 am CST and American at 1 pm CST.
Check out the brackets here: https://www.faceit.com/en/search/tournament/quake%20champions
Still time to sign up and participate as well!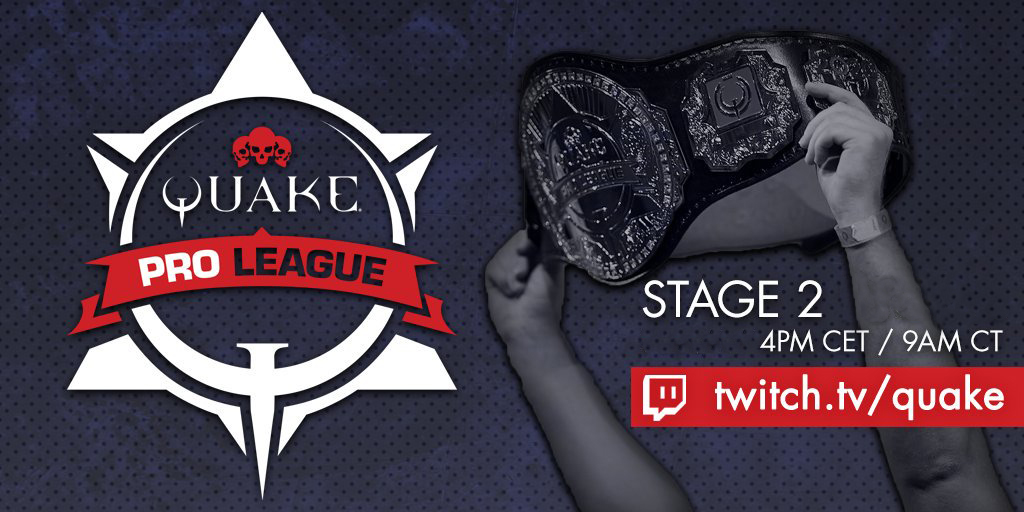 Quake Pro League is going live for week 2 of stage 2 starting at 9 am CT on Sunday.
Watch it HERE.
EUROPE/CIS
COOLLERZ VS CYPHER
AV3K VS CNZ
K1LLSEN VS TOXJQ
RAISY VS XRON
THE AMERICAS
DOOI VS GNIK
DAHANG VS WHAZ
CHA1N VS EFFORTLESS
PSYGIB VS NOSFA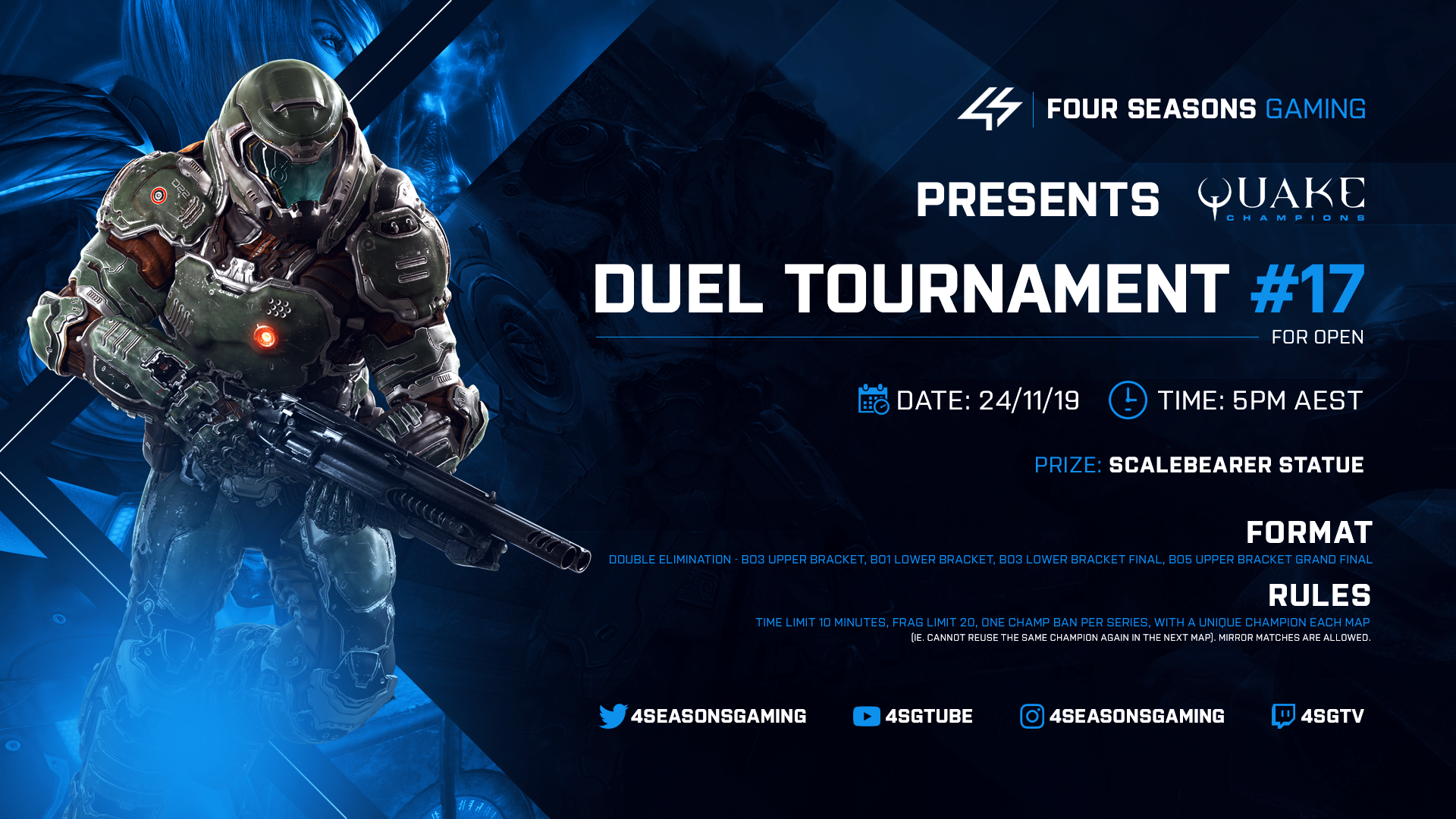 Four Seasons Gaming is bring us a Duel tournament for SR 1600 and below rated players. Sydney Servers will be used so keep this in mind if you want to play, sign ups are still open. 12 am Sunday morning CST time.
Information: HERE
Discord: HERE
Watch: https://www.twitch.tv/4sgtv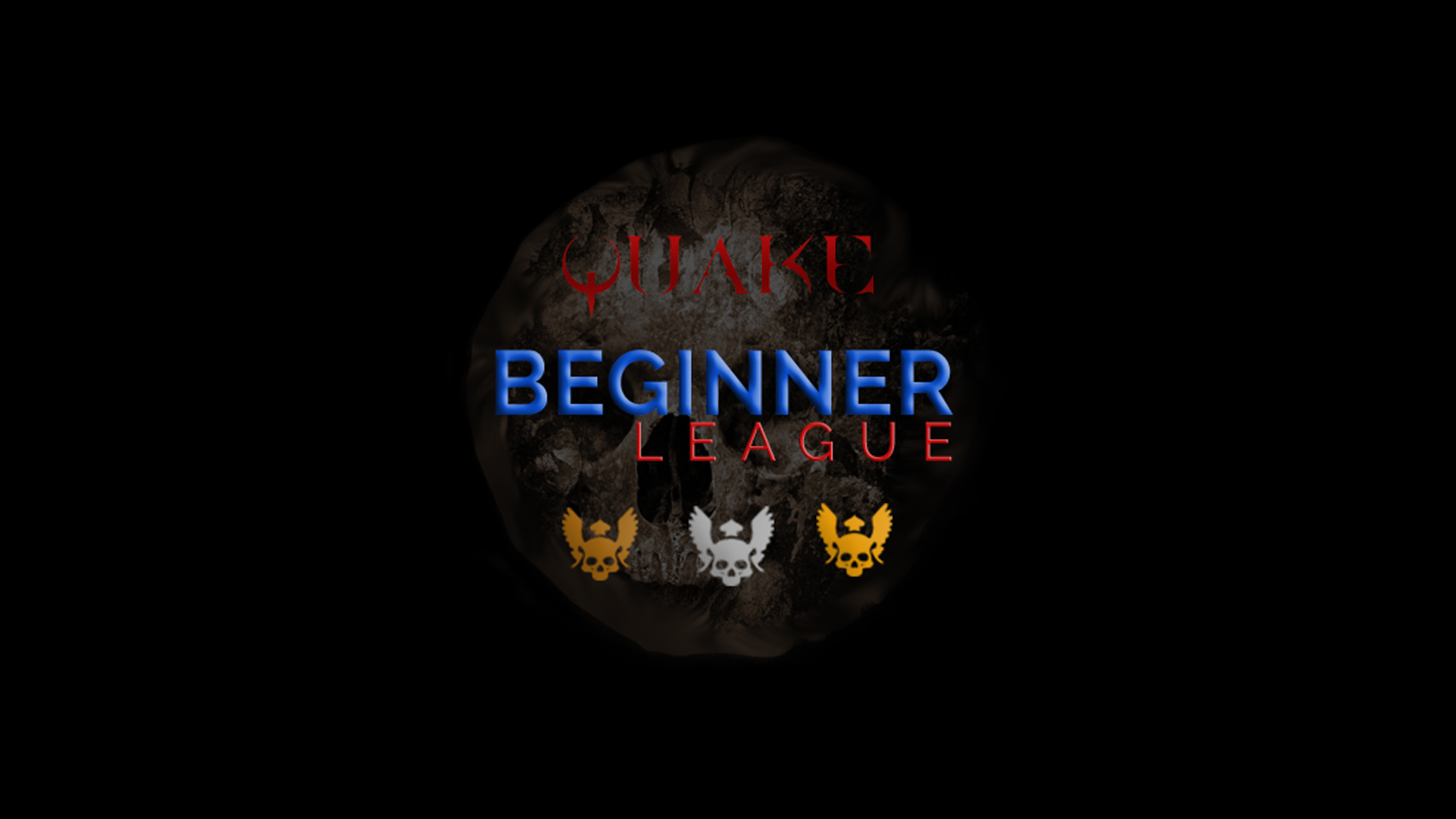 Quake Beginner League has started their season 2 play as of November 11th. They will have play continuing on through the end of this year, Round Robbin portion ending in November and the bracket play will start in December.
Bracket: https://www.toornament.com/en_US/tournaments/2922802896177487872/information
Discord: https://discord.gg/VMTYYkx
Where to Play
If you missed it above, the Challengers, B100, and 4 Seasons tournaments are all still available to sign up and participate in. Otherwise check out these events: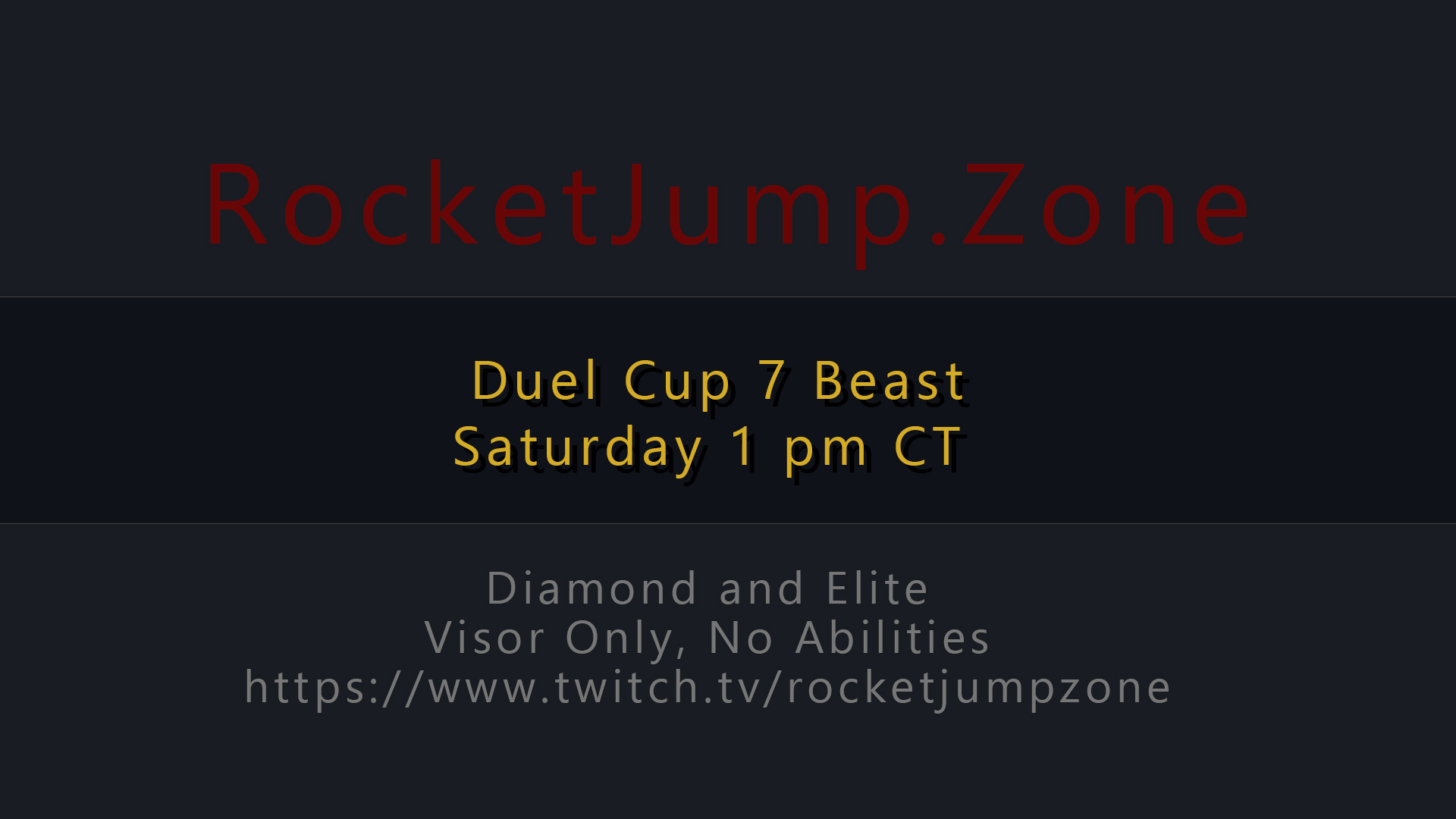 Rocket Jump Zone is bringing us their weekly cup, this weeks flavor is a Diamond and Elite 1v1, Visor Only, No abilities.
Bracket: https://www.toornament.com/en_US/tournaments/3045413682068963328/information
Tune in: https://www.twitch.tv/rocketjumpzone
Discord: https://rocketjump.zone/discord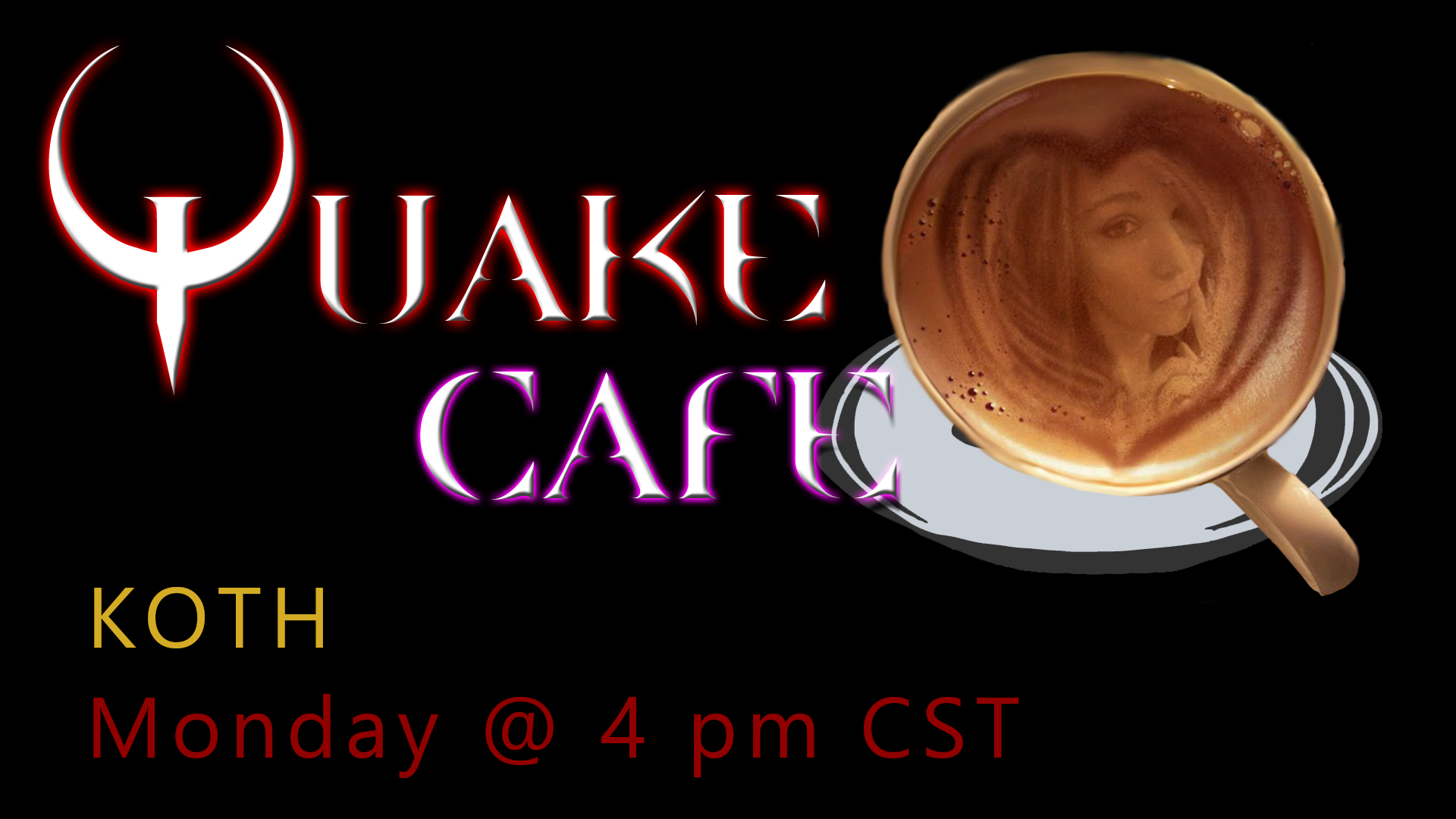 Quake Cafe is keeping us going with KOTH on Monday night at 4 pm CT.
Signup: Here
Tune in: https://www.twitch.tv/quakeangel
Discord: https://discord.gg/xHvXVFr
Up Coming Events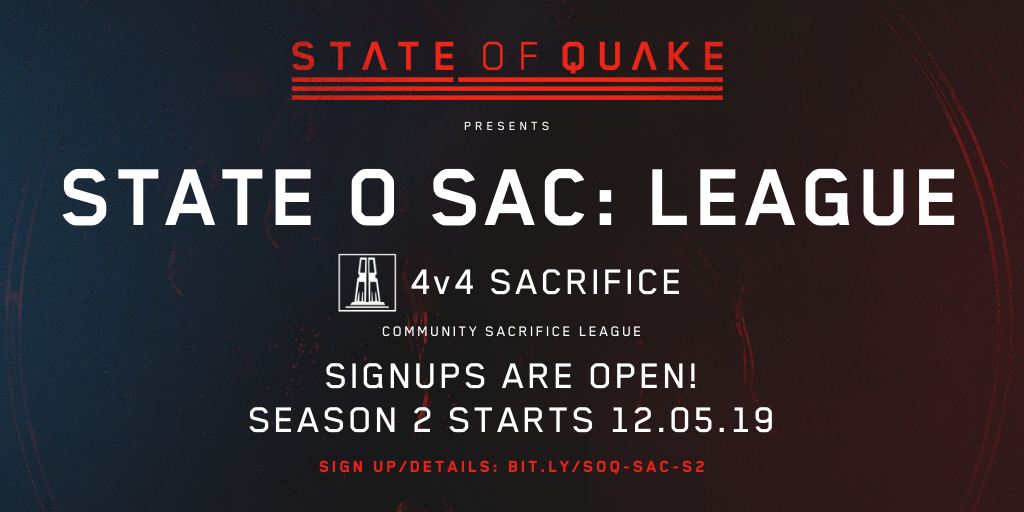 State of Quake is starting season 2 of State O' Sac League. Sign-ups are open now for teams of 4-6. Play begins on December 5th and will commence every week on Thursday nights, skipping a week in December for holidays.
Sign-up: http://bit.ly/SOQ-SAC-S2
Interested in participating but no team?: http://bit.ly/SOS-FA-S2-FORM
Current free agents: http://bit.ly/SOS-FA-S1-LIST
Discord: https://discordapp.com/invite/gj9KTt9
Contests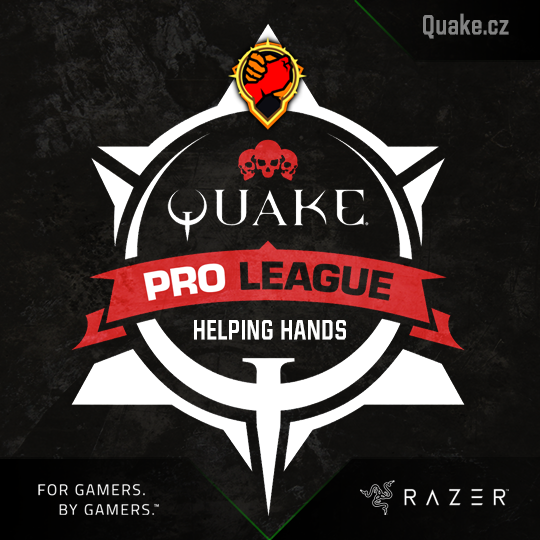 The Helping Hands Contest is brought to you by Quake.cz and Razer. Clip your favorite moments from the QPL coverage and submit your clips to the quake.cz twitter by the Wednesday following each weeks play to be entered. At the end of the 10 weeks of Stage 2 play winners will be selected from the participants.
Info: https://t.co/RGkOE8ghG6
About Author