Cup Quake Lite #3 – Last Chance Qualifier
There is only one slot left for Major Cup Quake #1!
Tournament commences on Thursday 7 January at 7 pm CET / 9 pm MSK / 1 pm EST
Feel free to join the Cup Quakes Discord Server!
Play the last chance qualifier Cup Quake Lite #3 in order to qualify and to earn points.
In case an already qualified player does not have time to compete, the next player in the PointsList will be asked to step in. The PointsList will reset after the Major is over.
Here is the PointsList.
Already Qualified Players:
St0n3, Cherra, klyb, Nrav, Contash, mijkeee, Almaril

Major Cup Quake #1 will take place on Thursday, 21 January at 7 pm CET.
All 8 participants are guaranteed to win a fixed amount of prize money.
The top 3 will also receive the crowdfunded amount, as always.
Tournament Rules are the same as for regular Cup Quakes!
In brief:
No champion bans
All duel maps apart from Exile in the map pool.
Winner's Bracket Round 1 = Bo1
All other matches, including the Losers Bracket = Bo3
Register on smash.gg/quake.
Contribute to the prize pool for FREE on Matcherino with the coupon code: Lite03
You can also donate or do sponsor quests in order to increase the prize pool.
BTW, rawaleen has created almost all Quake Champions in Aquabeads! Only Keel is missing. Check out the marketplace on Matcherino. All the revenue goes towards the prize pool!
Official Stream will be rawaleen's Twitch Channel, as always.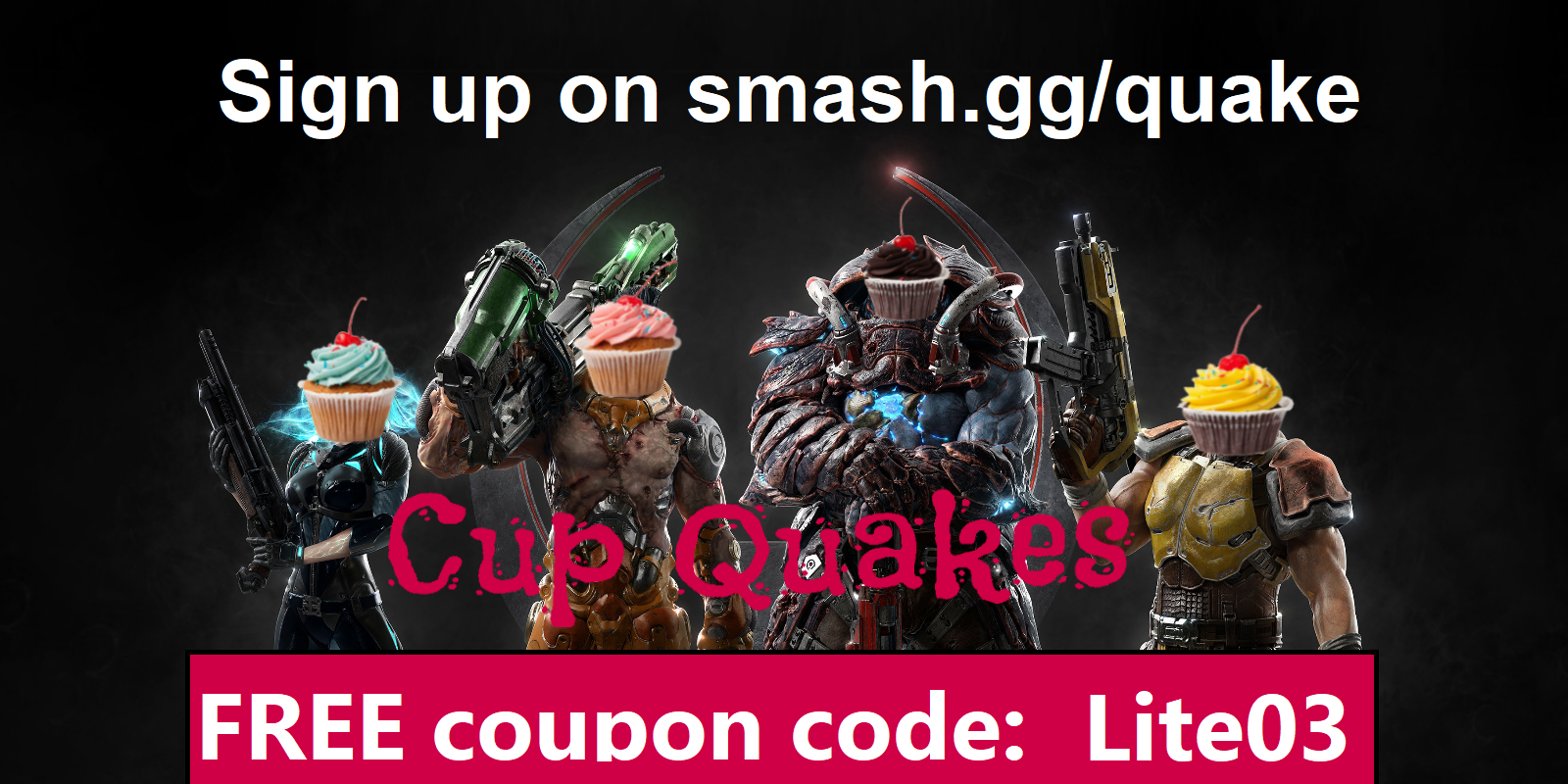 About The Author