Cup Quake #4 – Crowdfunded weekly tournament for Quake Champions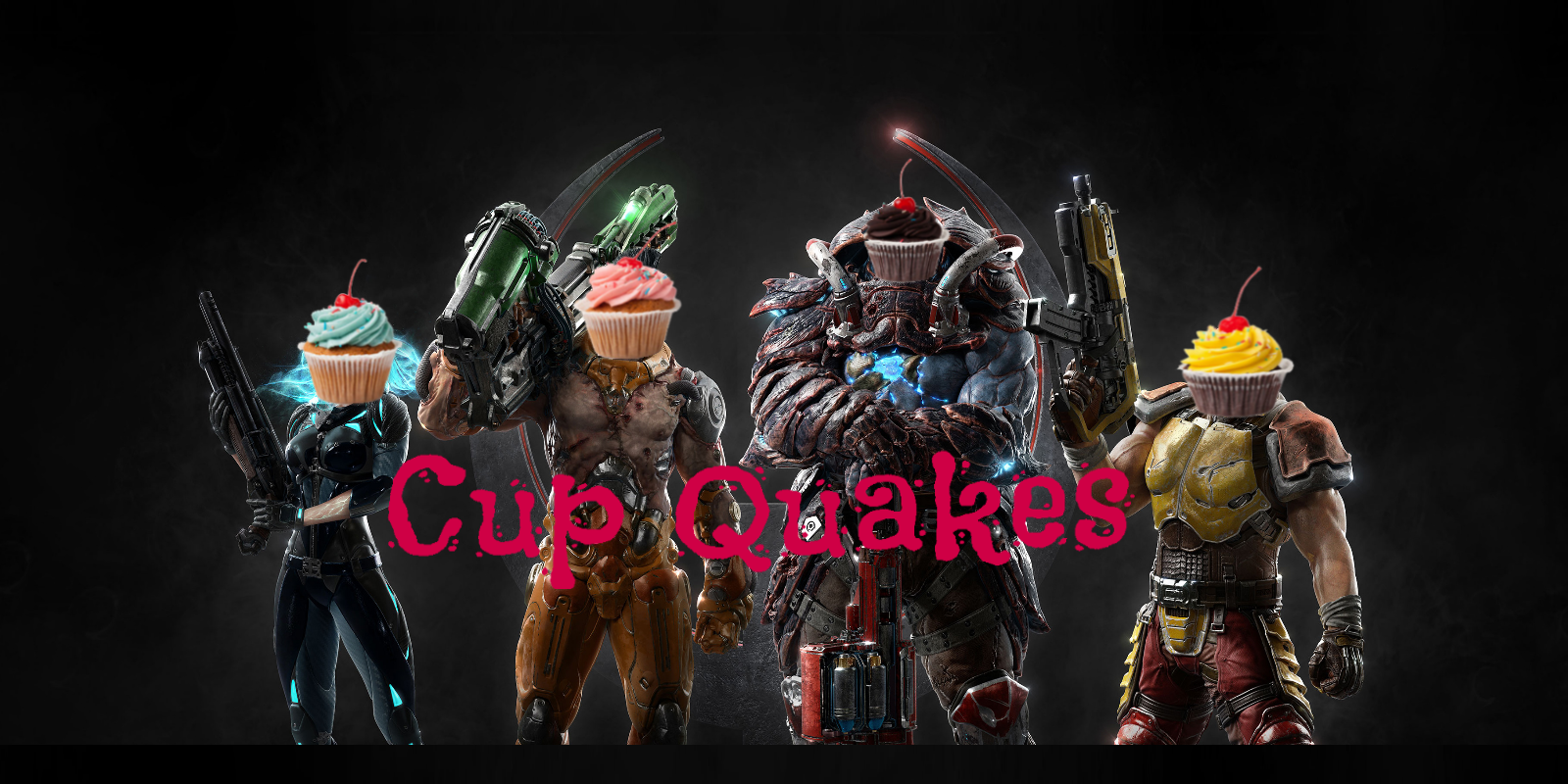 Thursday night is Cup Quakes night!
Cup Quakes are special!
No Champion Bans
All 9 Duel Maps in the Map Pool
Crowdfunded Prize Pool
Sign up for the tournament on Smash.gg/quake!
Cup Quakes #4 commences on Thursday, 26 November 2020 at 7 pm CET.
Good news!
Our crowdfunding category has been upgraded! The free coupon codes are now worth 50 cents instead of 25 and the funds sponsored by Matcherino have doubled as well!
Thank you so much to everyone who contributed! This would not have been possible without you! <3
Make sure to contribute for FREE to our new event on the Matcherino crowdfunding page with this week's coupon code "CupQuakes04"
Another free way of contributing is by completing so called sponsor quests on Matcherino. You can find the on the right hand side of the web page. Simply follow certain channels on Twitter, Twitch or YouTube to increase the prize pool. You can also complete surveys.
You can also contribute by donating or purchasing specially created Quake Merch by rawaleen, the tournament organiser.
We can get into an even higher sponsoring category on Matcherino.com when we reach a certain amount of prize money with a good amount of sponsor quests completed. This will mean more sponsored prize money for our tournaments. Please help us get even further!
Once gain, thank you to all the generous people contributing to the prize pool!
The Cup Quakes would not be a success without you!
Feel free to watch the show in English on rawaleen's twitch channel or in Russian on cooke's twitch channel!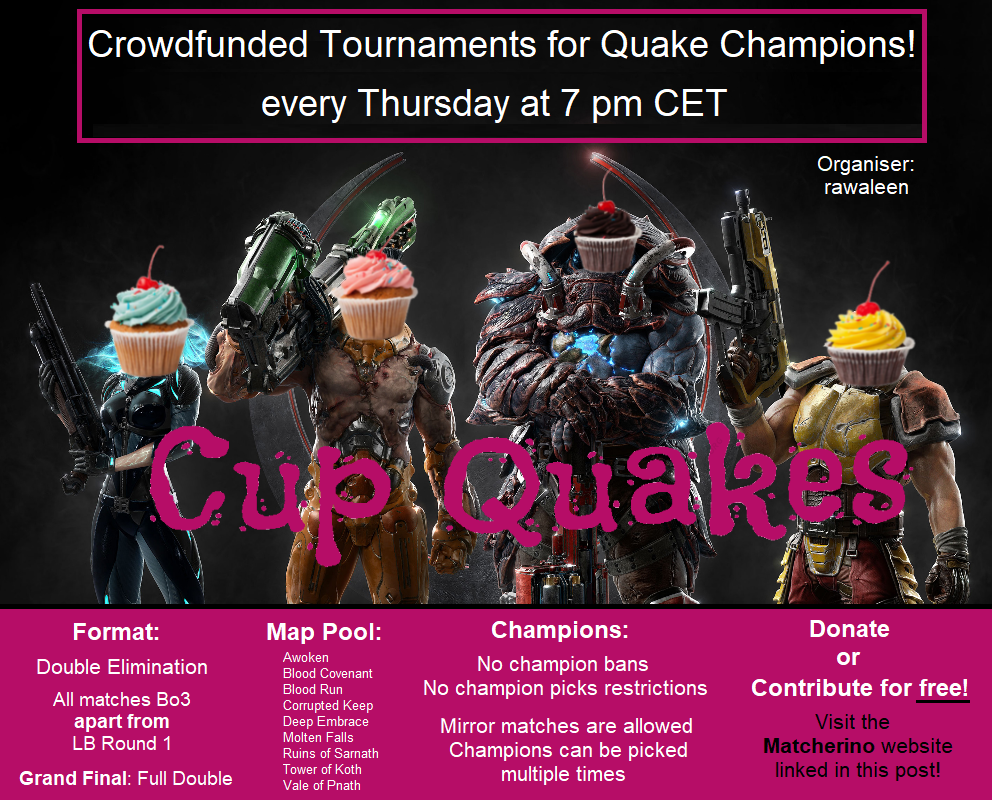 PS: Next Thursday will be the very first 2v2 Cup Quake! You can already sign up on smash.gg/quake!