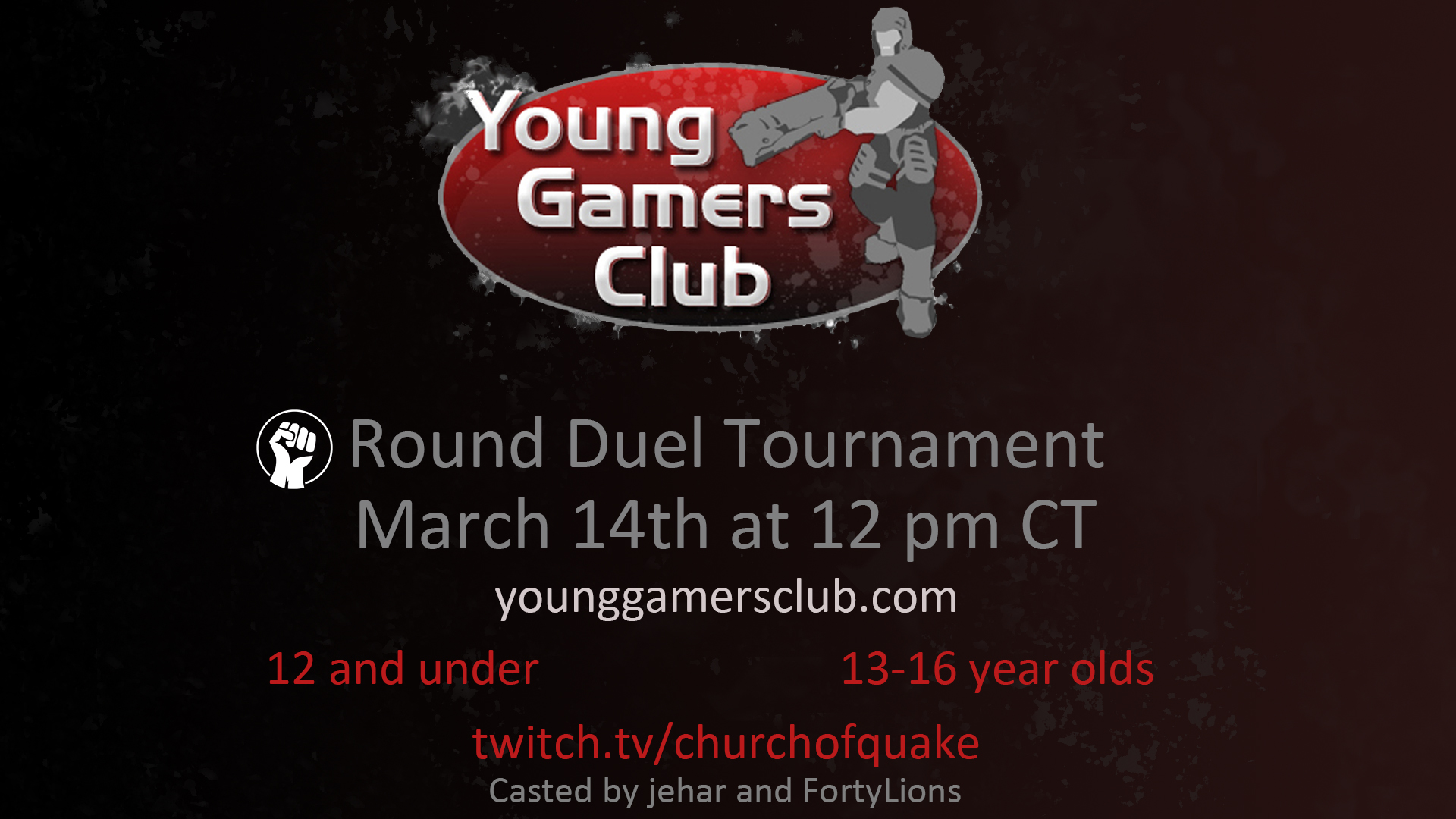 Join in the fray and see what all there is to play this week in Quake Champions events.
What to Watch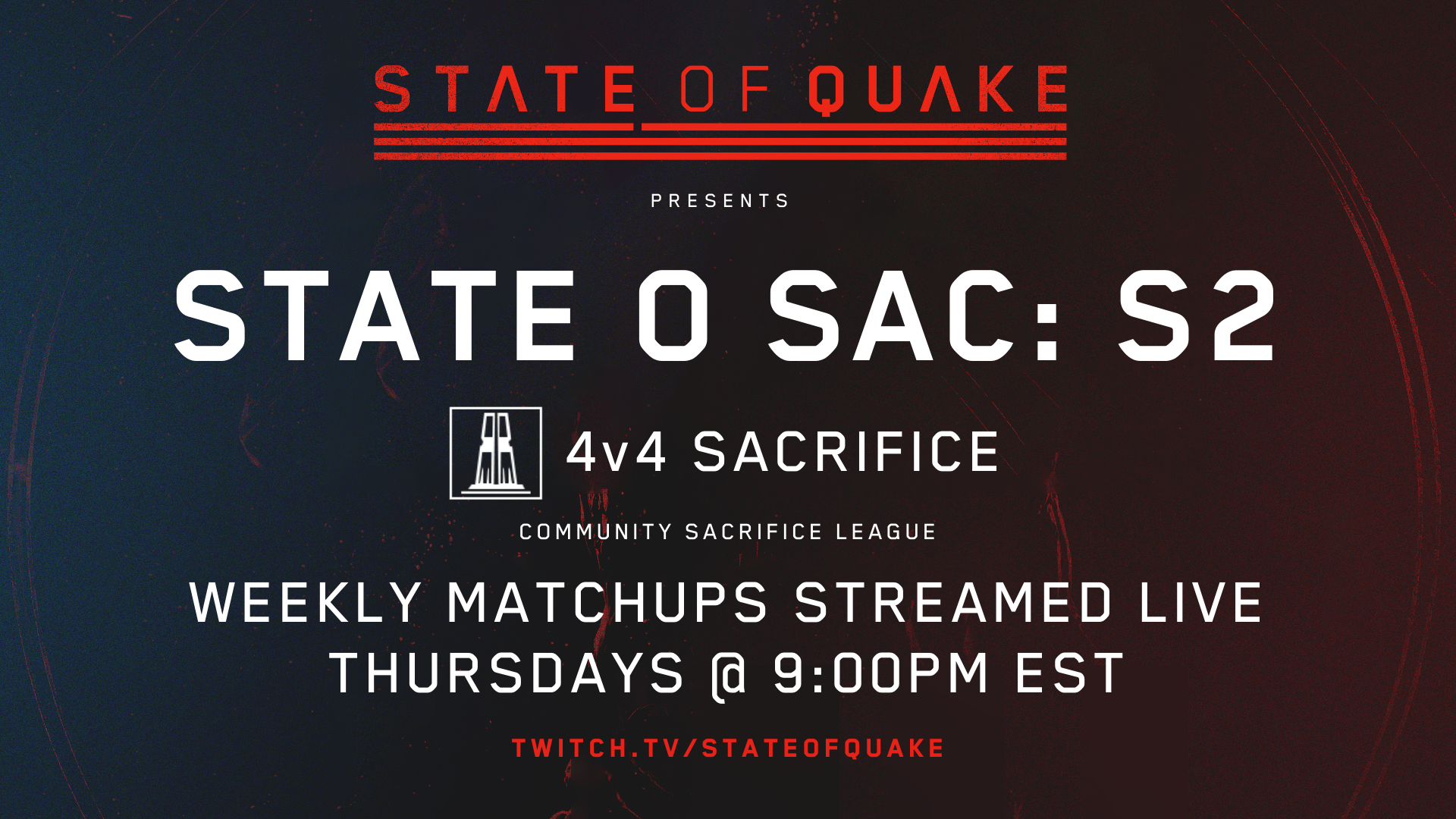 State of Quake season 2 playoff bracket week 1 for State O' Sac is to be played tomorrow at around 8 pm CST. Tune in to see who will stay in the winners bracket and who has to battle it out in the losers bracket.
Bracket: https://www.toornament.com/en_US/tournaments/2938446701512081408/
Discord: https://discordapp.com/invite/gj9KTt9
Prize Pool Donations (taken all season long): http://bit.ly/soq-sos2-prizepool Currently at $370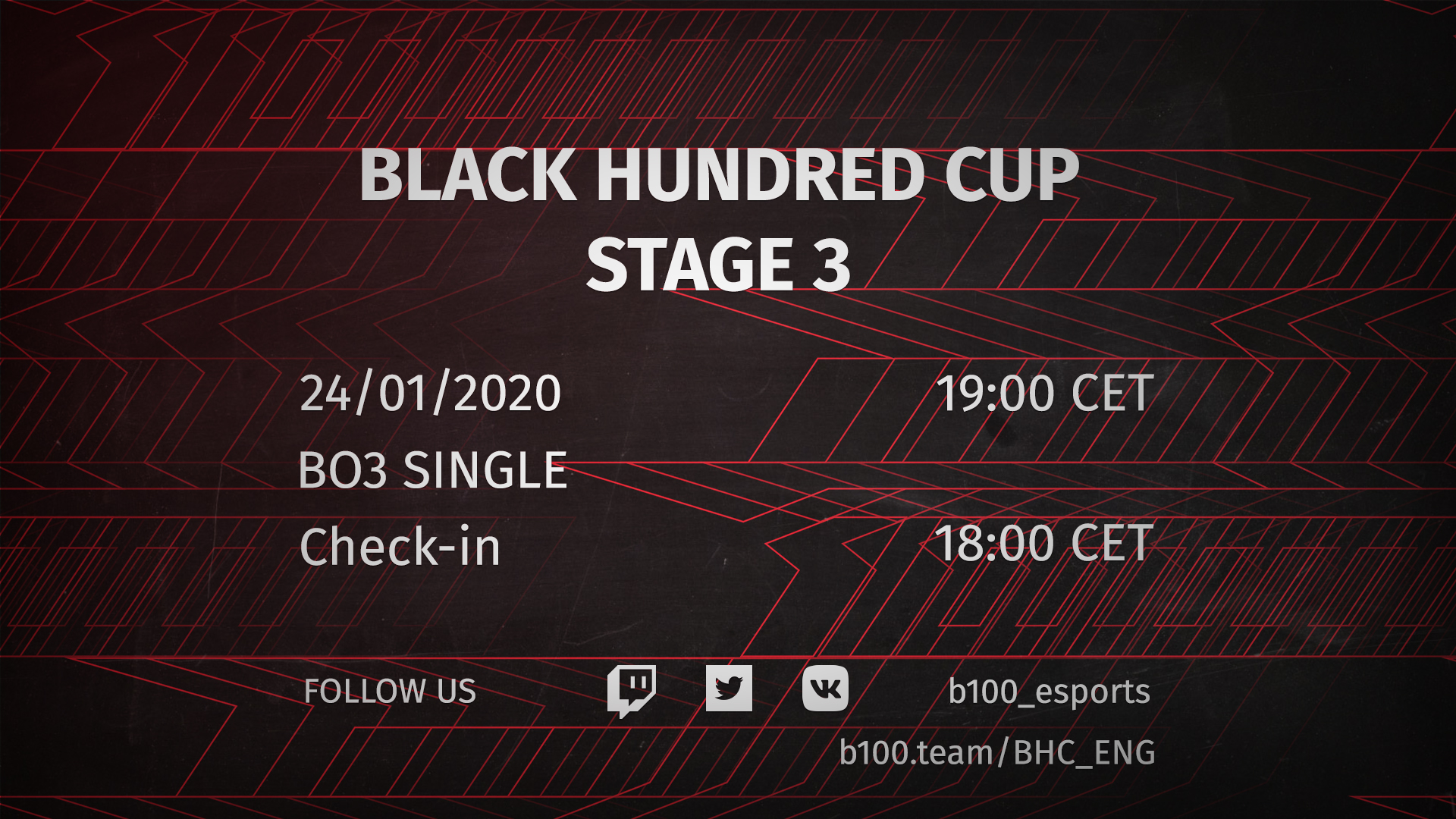 B100 Cup Stage 3 is open and ready for sign-ups. Brought to you by black hundred esports this Eu/CIs area tournament has a prize pool of 1st=100$/2nd=70$/3d=30$ + 100$ to 1st place player for winning in showmatch against b100 BaSe, Cooller, or cnz.
Information: b100.team/bhc_eng
Watch: https://www.youtube.com/channel/UCSPh1KDWIUhR5f1n3TKkFcA
Sign-Up: Here
When: 24/1/2019 at 19:00 CET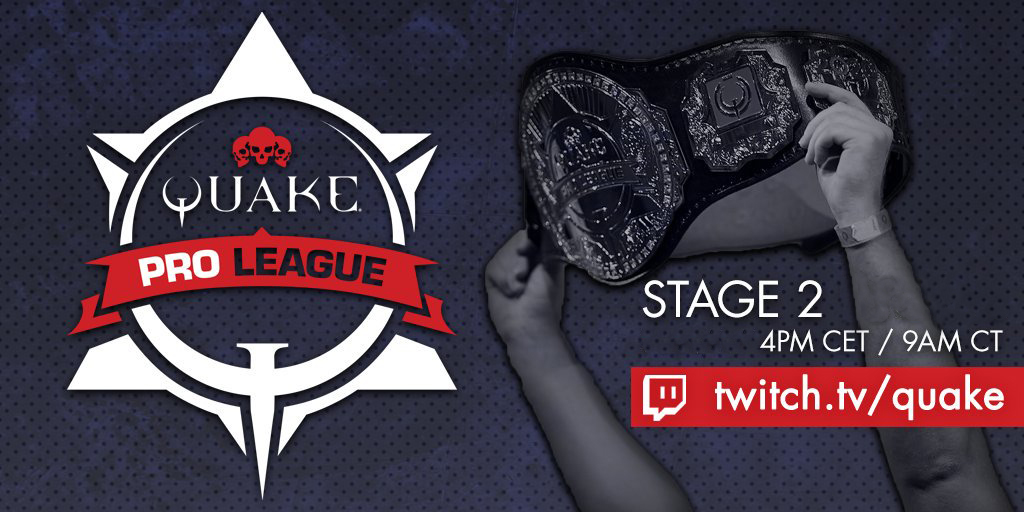 Quake Pro League stage 2 of week 7 starting at 9 am CT on Sunday.
Watch it HERE.
EUROPE/CIS
TOXJQ VS CNZ
AV3K VS COOLLERZ
CYPHER VS XRON
VENGEURR VS K1LLSEN
THE AMERICAS
DRAMIS VS DOOI
WHAZ VS CHA1N
GNIK VS PSYGIB
RAPHA VS NOSFA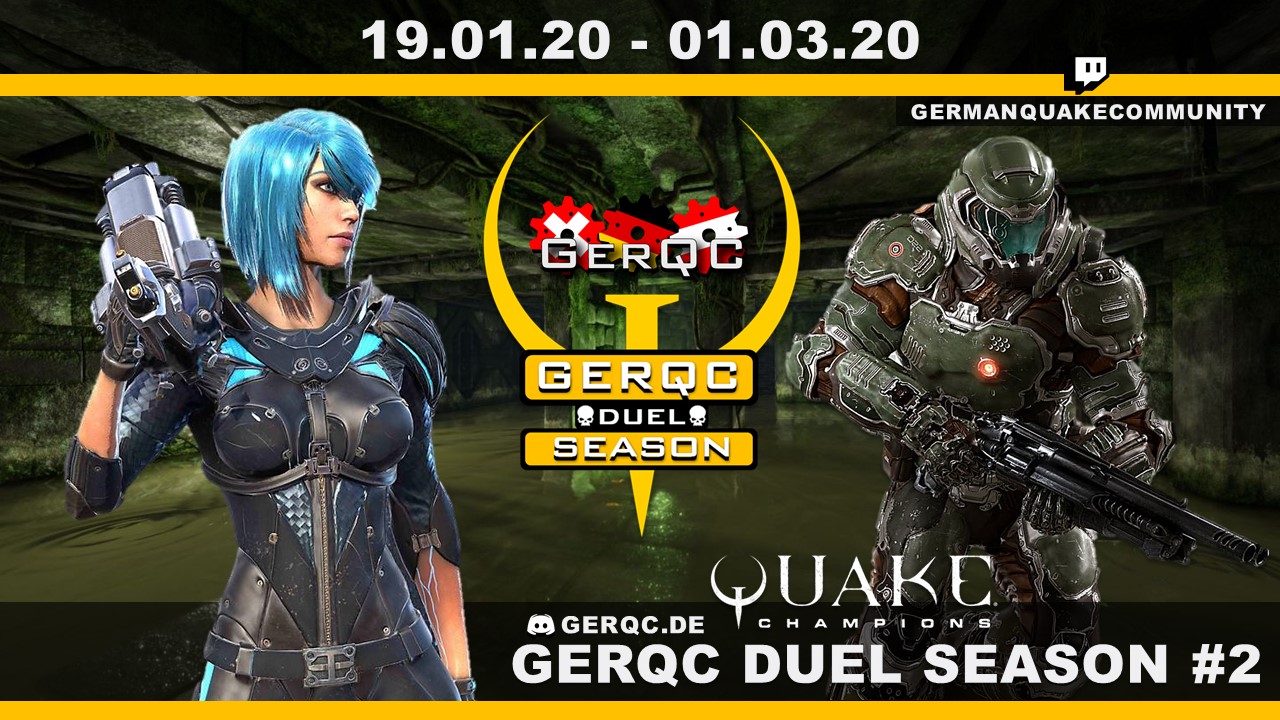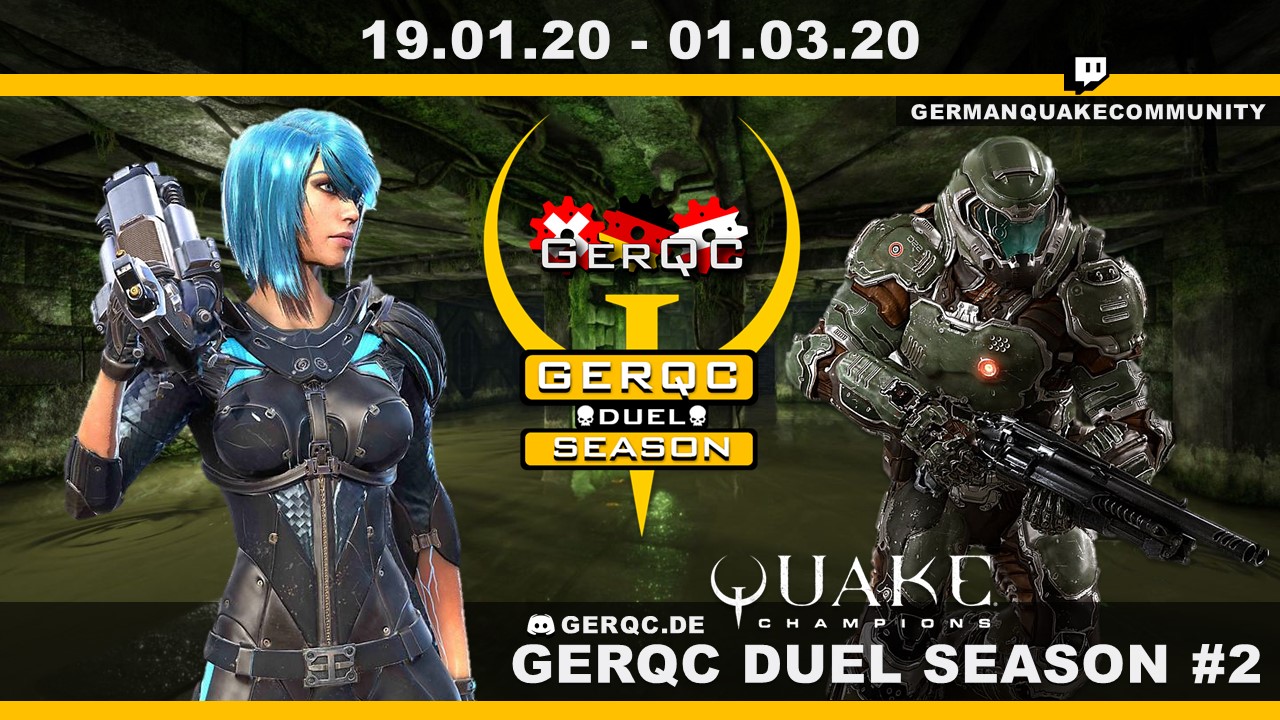 German QC Community is continuing their Duel Season 2 this weekend, with 40+ players participating. Find out specific matches to watch in their discord, or on their main twitch stream.
Watch: twitch.tv/germanquakecommunity
Discord: gerqc.de
Where to Play
Try your hand at becoming a member of the Quake Pro League. European matches start at 6 am CST and American at 1 pm CST.
Sign-up: http://fce.gg/quakeesports
Rocket Jump Zone is bringing us their weekly cup, this weeks flavor is a TDM 4v4 starting on Saturday at 2 pm EST.
Sign-up/Info: https://rocketjump.zone/blog/qc-4v4tdm-cup-3/
Tune in: https://www.twitch.tv/rocketjumpzone
Discord: https://rocketjump.zone/discord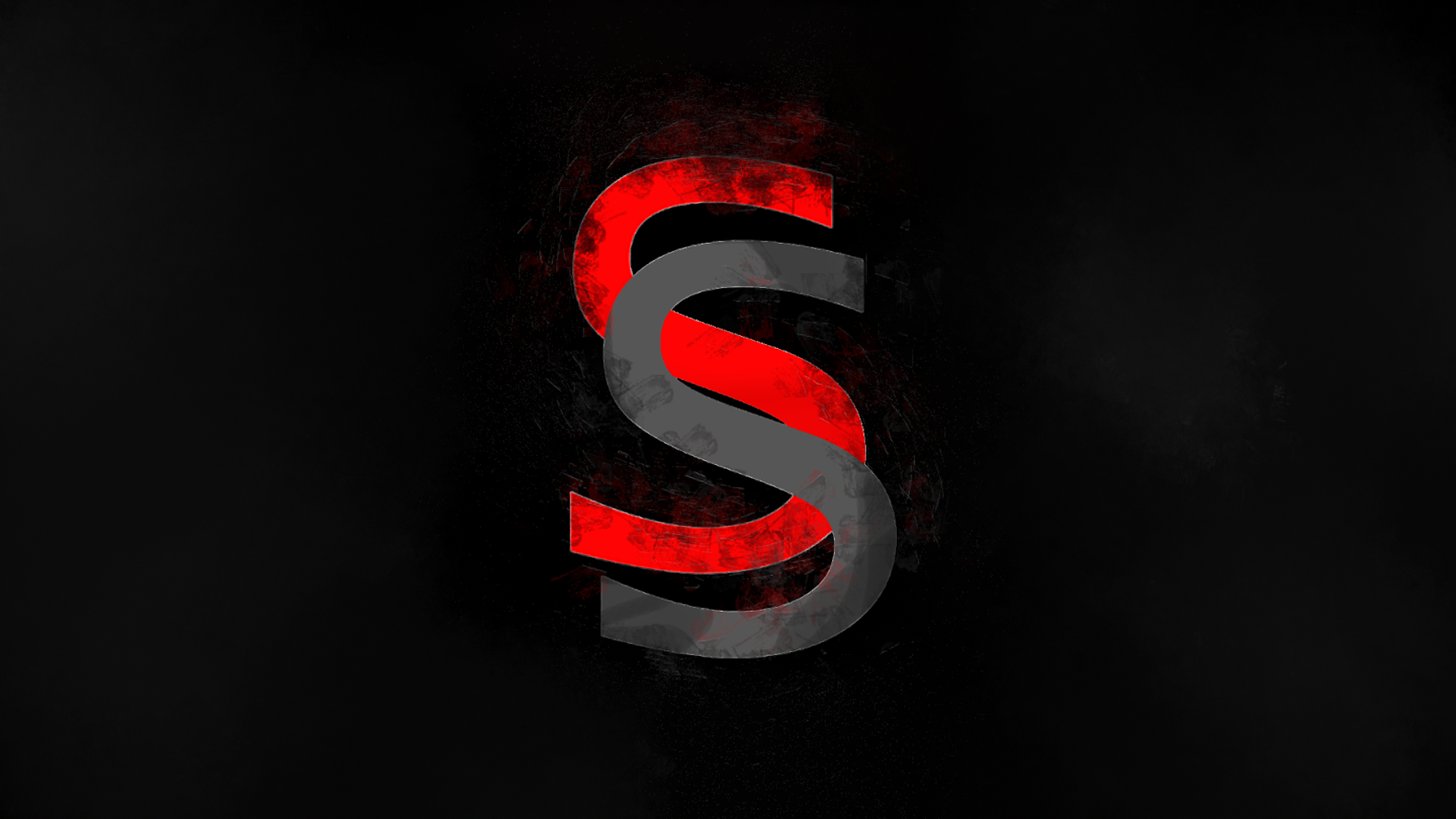 Salty Splitoon is back this week for week 3 of season 1. This is a 1v1 TLD competition with points tallied based on performance and collected over the course of the season.
Discord: https://discord.gg/GbrNhb9
Sign up: https://docs.google.com/forms/d/e/1FAIpQLSfaqxu2HhVr6QntsFPRfELH0ra8r-v45xamXMQQJQOlrZPB-A/viewform
Tune–In: Twitch.tv/HardlySalty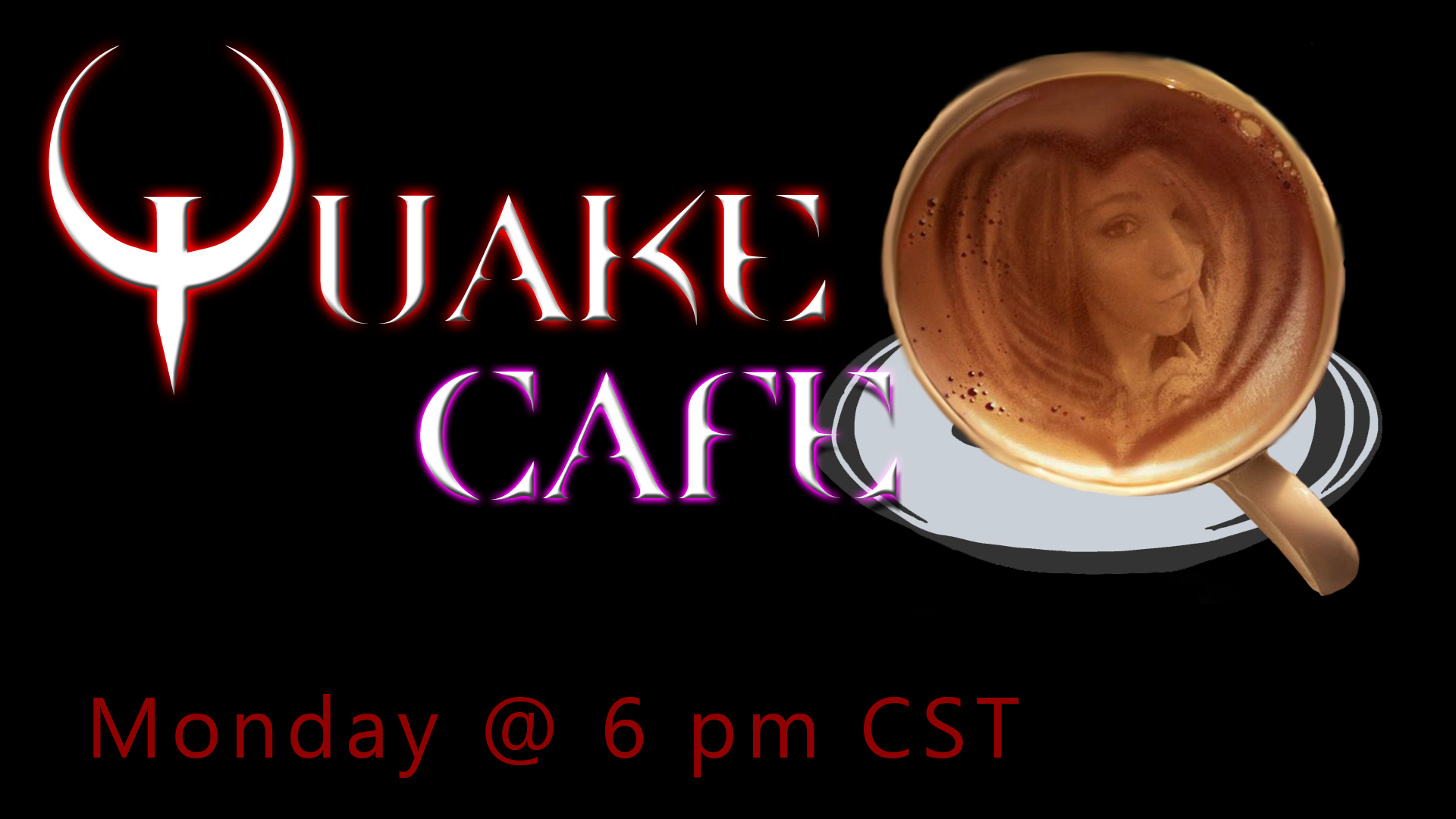 Quake Cafe is holding an AAAARENA FFA. Join in Monday at 6 pm CST.
Sign-up: https://forms.gle/qxZ3qFvR2JxhF8WZ6
Discord: https://discord.gg/efMb4dz
Register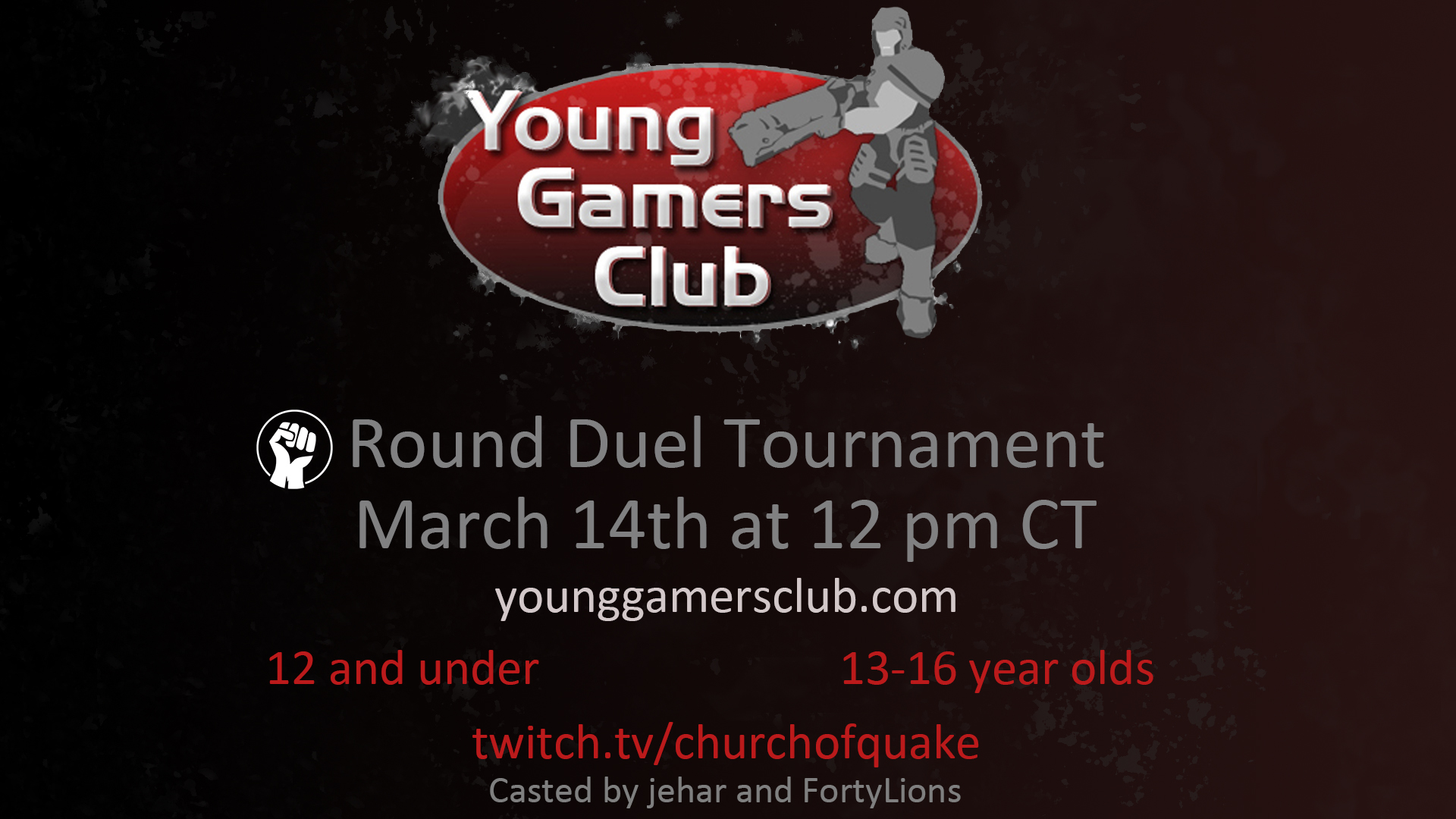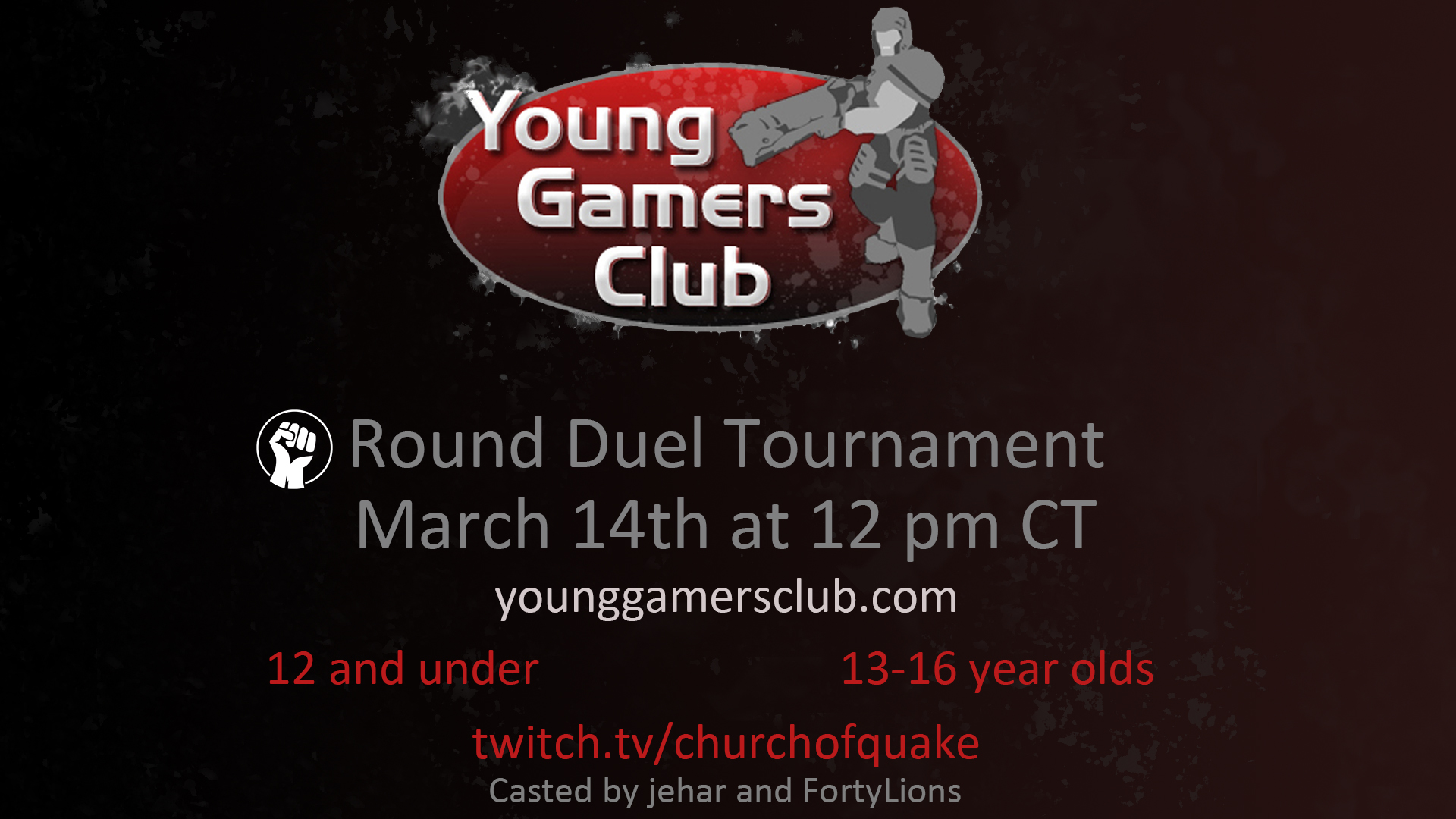 Young Gamers Club and Church of Quake is bringing the young community a chance to be a champion. Round Duel Tournament will be single elimination with two age groups, 12 and under and 12-16 year olds. Play will be on March 14th at 12:00 pm CT. Registration is open now.
Event Website: http://younggamersclub.com/
Discord: https://discord.gg/E6nArbr
Twitch: https://www.twitch.tv/churchofquake
Sign-up 13-16: https://www.toornament.com/en_US/tournaments/3238469244308193280/information
Sign-Up 12 and under: https://www.toornament.com/en_US/tournaments/3238457940812054528/information
Contests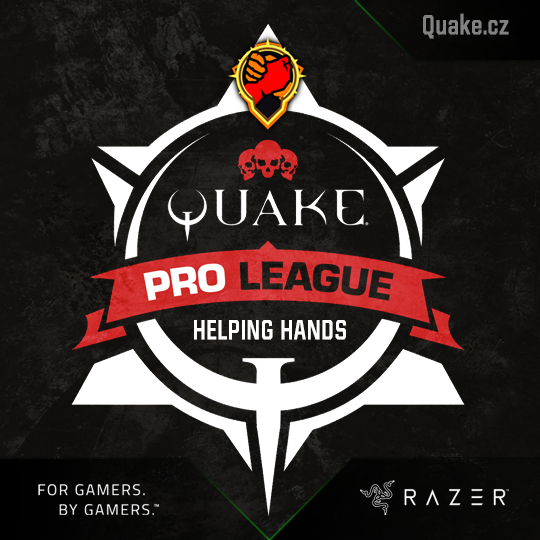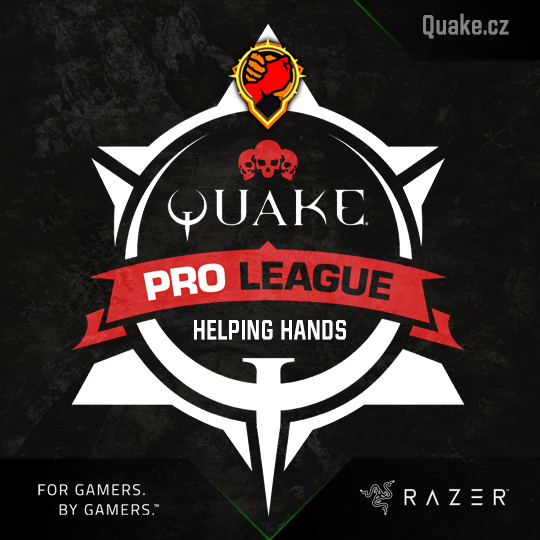 The Helping Hands Contest is brought to you by Quake.cz and Razer. Clip your favorite moments from the QPL coverage and submit your clips to the quake.cz twitter. At the end of the 10 weeks of Stage 2 play winners will be selected from the participants. Take the QPL downtime to submit your clips of previous weeks play!
Info: https://t.co/RGkOE8ghG6
About Author