Bethesda's Launcher is being Sunset. Everything Migrating to the Steam Platform starting in April.
Bethesda's Official Blog Post Here
Good morning Quakers. Interesting news for us on the horizon. The Bethesda.net Launcher will be sunset (Shut Down) it looks like by the end of this coming May. To be clear the Launcher is shutting down, but our BETHESDA ACCOUNTS that has everything attached to it is not going away. If you currently only play Champions on the Bethesda Launcher all you have to do is this:
Download Steam You'll want to set up your account and verify everything first.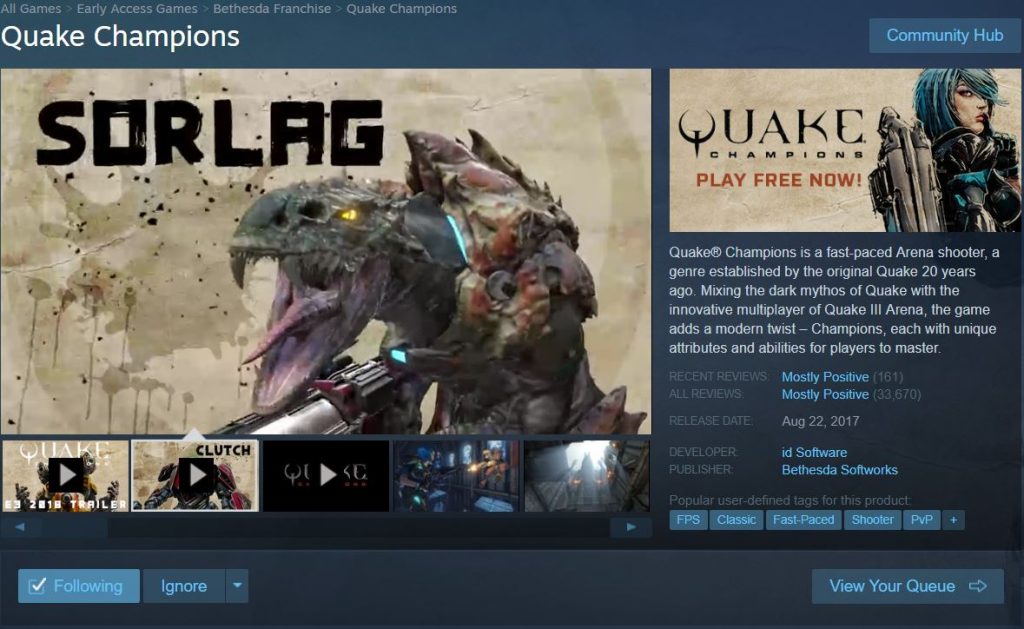 Once you load your game up for the first time on steam you may need to log into your Bethesda Account so have that information ready. But, Once in you should see all of your collection.
Perhaps we will write an article breaking down the functionalities of the Steam platform in the near future…
HAPPY FRAGGING FOLKS, AND WE SHALL SEE EACHOTHER IN THE ARENAS.
About The Author