Unholy Trios, 3v3 TDM tournament – Registration open (1st April)
Unholy Trios #1 – Friday 1st April (19:00 CEST)
Be sure to check out the links ABOVE for more information and to sign up.
Also don't forget to follow the link to the discord server!
In an exciting break with tradition, an upcoming Team DeathMatch tournament this week will feature a 3v3 format.
After 3v3 TDM was enabled in quick play last week for a small testing period, the change was met with a sincere amount of praise from many in the community. Many found it struck a nice balance between the fast paced nature of 4v4, and the more tactical and control based 2v2.
Our very own SyncError even chimed in with his positive experience with the 3v3 test, and expressed a willingness to explore more possibilities with the format in the future (link to the full conversation on discord below):

Naturally, a passionate group of players wanted to take the concept a little further, putting together a community based tournament!
It's been on the tongue of every hardcore Quake Champions player; what do with the current state of team modes, now that Sacrifice is no longer featured at the professional level?
3v3 TDM could be a fresh opportunity to inject some competitive life into Quake Champions' currently unrepresented team modes!
The bracket currently includes notable players such as Raisy, Zenaku, Garpy, Psygib, Strongsage, Festiveturtle, RMV, ANTOWKA, OpiuM, Antemos, and a team from Annihilation eSports!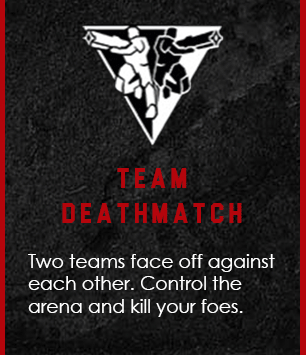 Watch
The event will take place on Friday 1st April (19:00 CEST)
ShaftasticTV: https://www.twitch.tv/shaftastictv (English)
Map pool
Awoken
Blood Covenant (DM6)
The Molten Falls
Ruins of Sarnath
Vale of Pnath
Format
Mode: Team DeathMatch
Time limit: 15 minutes
Score limit: 75
Team size: 3
Double Elimination – All sets are Bo3, except the finals which are Bo5
Rules
No duplicate champs on the same team (you may still use a champ that the opposing team has in play)
Champion bans are disallowed

Picks/Bans
(Champion bans are disallowed)
Winner of coin toss picks the first map. Pick -> Pick -> Ban -> Ban

For the grind final: map picks and bans should go : Ban and Pick -> Pick -> Pick
The team from the winner's brackets bans a map then picks a map, then the second team picks, then the first team picks
And the map that was banned is counted as a win
About The Author