#QuakeProLeague Stage 3 Week 13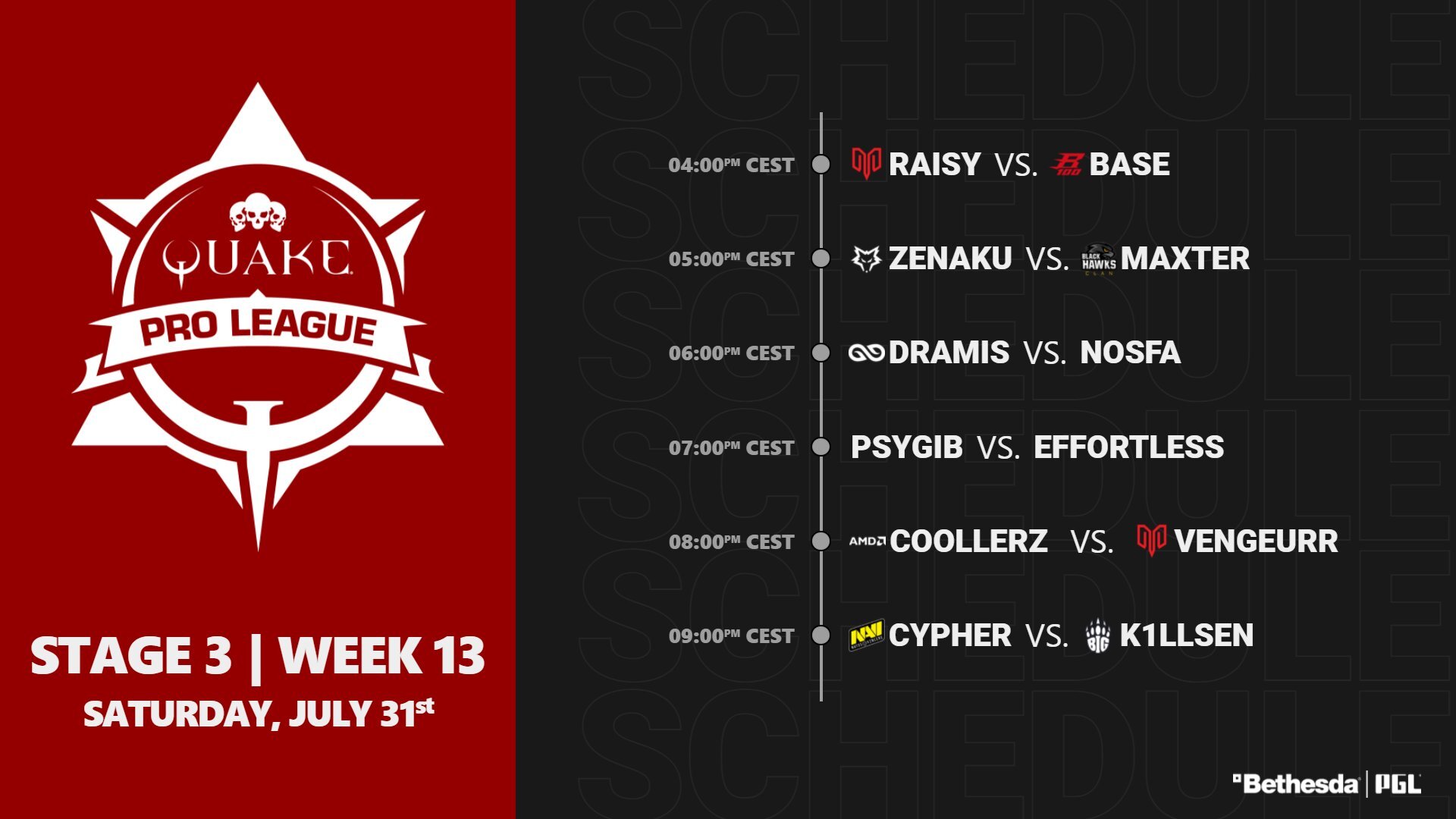 !NOTICE! QUAKE PRO LEAGUE HAS BEEN RESCHEUDLED TO THIS SATURDAY JULY 31ST THIS WEEK! SAME TIME DIFFERENT DAY!
Catch QuakeProLeague this Saturday July 25th at 4PM CEST | 10AM ET
You can watch the streams on twitch, or YouTube below for both English, and Russian.
Good Luck to all the contestants participating this week!
About Author