Quake Pro League Stage 1 Finals at Lucca
This weekend will bring the Stage 1 Finals to Lucca Comics and Games held in Lucca, Italy. The 20 Quake Pro League Champions along with 4 of the Challengers will face off on LAN this weekend to see who will continue on to Stage 2.

Our Challengers from the North America division are GNiK with a total of 1253 points over the 8 week challenger series, taking 1st place for half of those challenges, and dooi with a total of 973 points. From the Europe division we have cYpheR with a total of 1213 playing in only 7 of the weeks and never placing lower than 2nd place, and cnz with a total of 961 points.

The bracket for the event is below. Look for games to start at 9 am in Italy Saturday and Sunday, so that time for those watching in the USA is 3 am Central on Saturday and 2 am Central on Sunday, due to the time change. Watch along at the official Quake Twitch.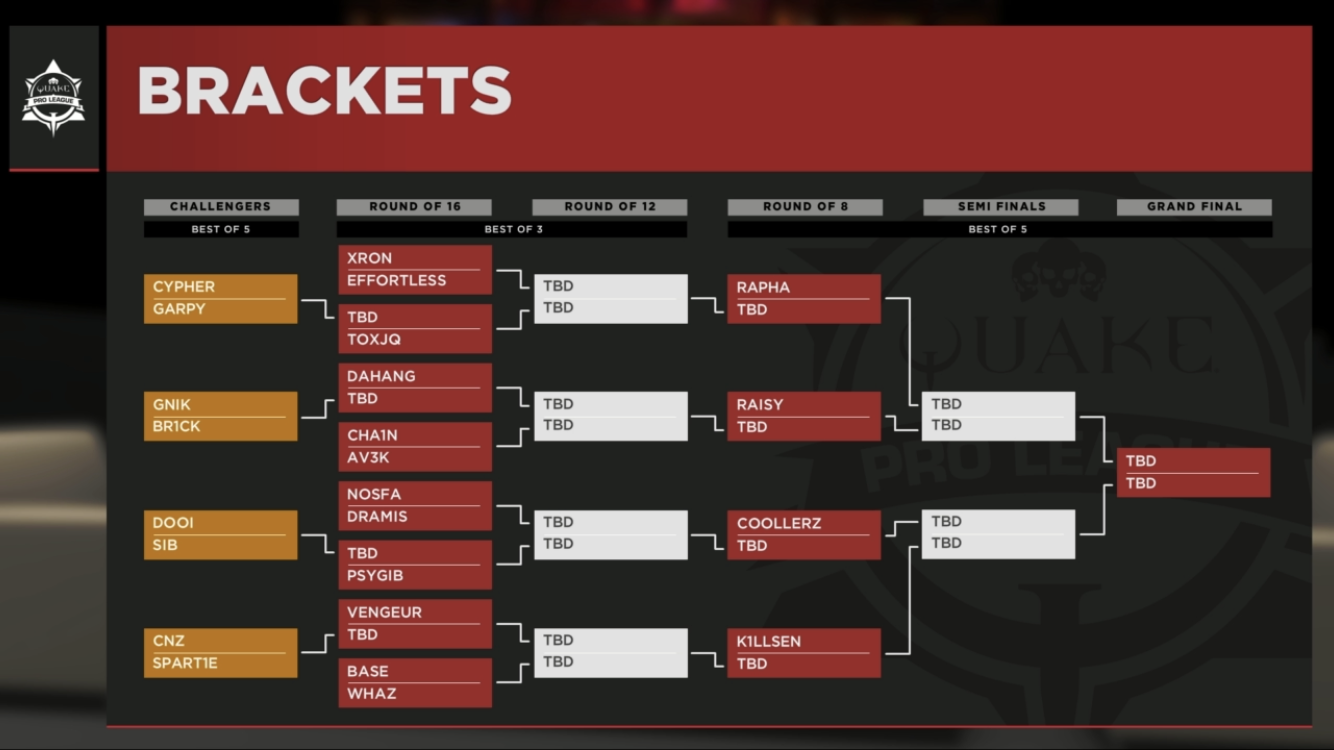 About The Author