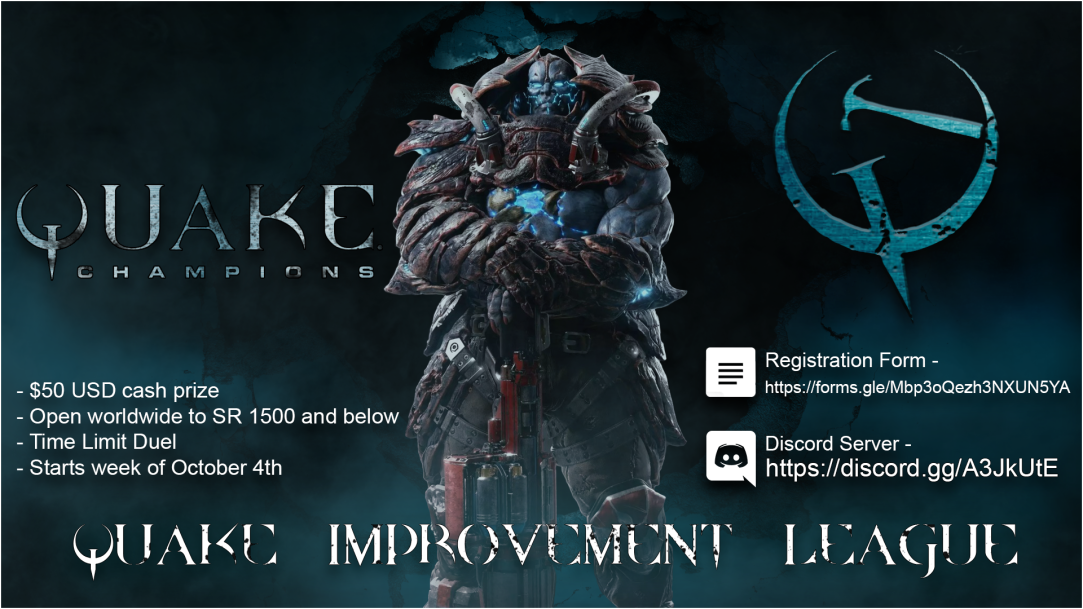 There is a new league in town and while they aren't exactly Challengers material, yet, they are working toward the goal of getting better, together.

The goal here is to provide a QPL-like structure while being, well, a lot less pro!

r0gueleader
The league is offering 7 weeks of round robin play time limited duel. If you have an SR of 1500 and below at the start of the season you qualify to play. Don't know your SR? Play your placement ranked matches to be awarded with one. Sign-ups end on Sunday October 4th, 2020, with play beginning the next week.
Commitment issues? QIP is offering a group of like skilled players with regular matches and you can win $50 USD if you are the top player in your division! Matches are played at your convenience weekly, although the league has aspirations to stream each match when possible.
While starting the league with QPL inspired time limited duel rules, this league is looking to expand options to other game types in the future.
Interested? Say no more and check out their rules here: https://docs.google.com/document/d/1DZrAfCxiCUJJl9dB05bDlVe4ASo3SRpBxniZl01Y-zc/edit
Signup: https://forms.gle/Mbp3oQezh3NXUN5YA
Discord : https://discord.gg/A3JkUtE