Quake Champions Quick Draw – Quakecon Community
Join this Friday 19th at 7pm CT / 8pm ET for Quake Champions Quick Draw.
16 players will be selected, First-Come-First-Served, to participate in Free-For-All matches. The top 2 finishers of each FFA game will go on to battle against each other in a 2v2 TDM.
For your chance to participate LIVE, simply be present in the #📢 QUICK DRAW Voice channel in the QuakeCon Discord by 7pm CT / 8pm ET and wait for instructions!
If participating isn't your thing, we welcome you to hang out with us here in Discord or at http://twitch.tv/QuakeConCommunity to watch the event live!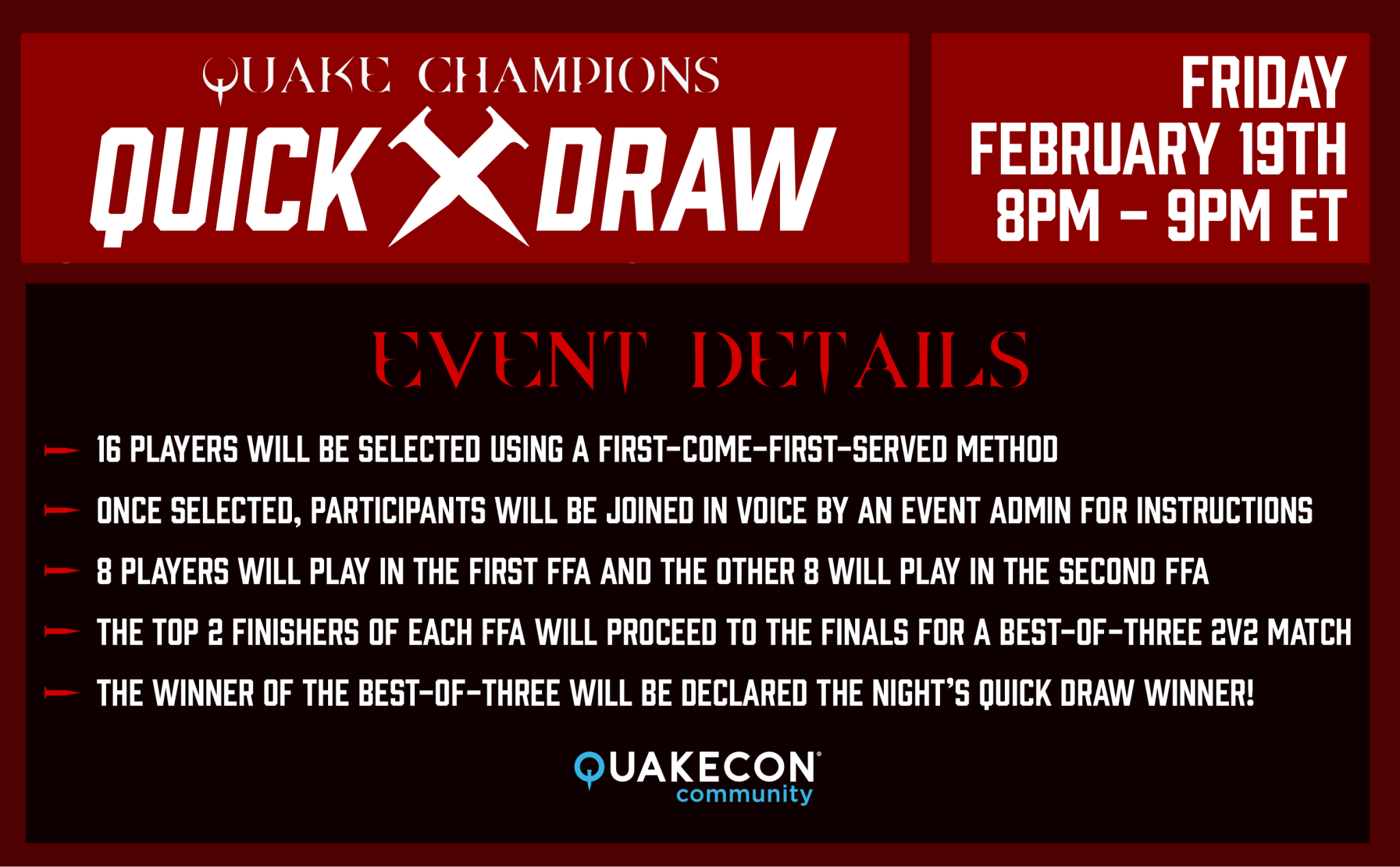 About The Author