GerQC Duell Season V – Bigger, Longer, Harder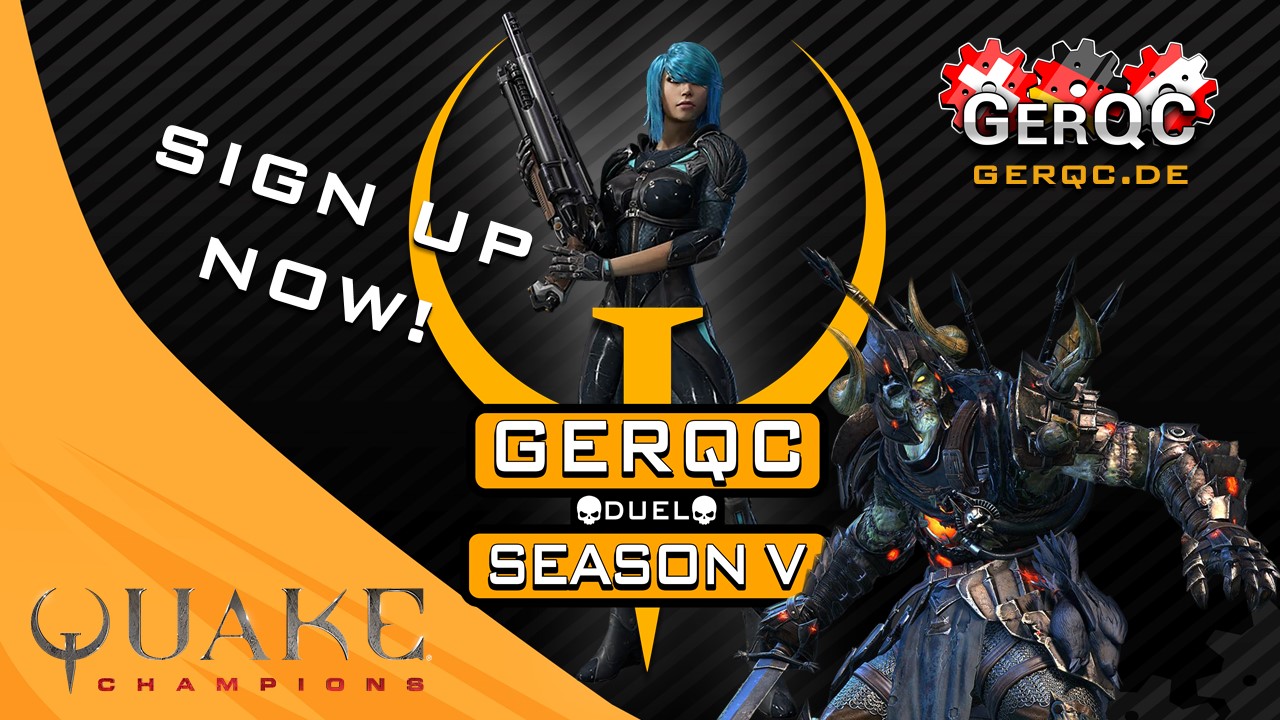 It's that time again ! It starts on September 5th !
Registrations are open !
Larger groups ! Longer tournament time ! Tougher competition !
THIS TIME ALSO WITH ELITE-LEAGUE !!!
All Quakers are welcome!
What is the Duel Season?
The duel season is for everyone.
It is a tournament format created by us, which give every player the opportunity to play Quake competitively in a league for a certain period of time.
All players are divided into groups according to their ELO,
so that fair matches should be guaranteed.
Rico and myself will be responsible for the course of this season,
we will also be your contact person during the entire tournament.
So please ask the main organizers about the season
MaDFoX and RicoTheSecond
Is there anything to win?
Yes ! As in the previous seasons, we will put all incoming money that we receive during the tournament (08/01/2021 – 11/28/2021) into the pot.
This pot will be divided fairly among the top 3 of all groups.
It doesn't matter which league you are in, all winners get the same.
Where can I sign in ?
Registrations are made via the GerQC Discord.
Leave your ingame name in the "#cup-signup" channel
(sign up INGAMENAME)
Info doc: https://docs.google.com/document/d/1B9Uos4X7ZL8G0U7V6zUb796fgb0aC8_bpy92rhnza9w/edit?usp=sharing