Cup Quakes Lite – Qualifiers for Cup Quake #5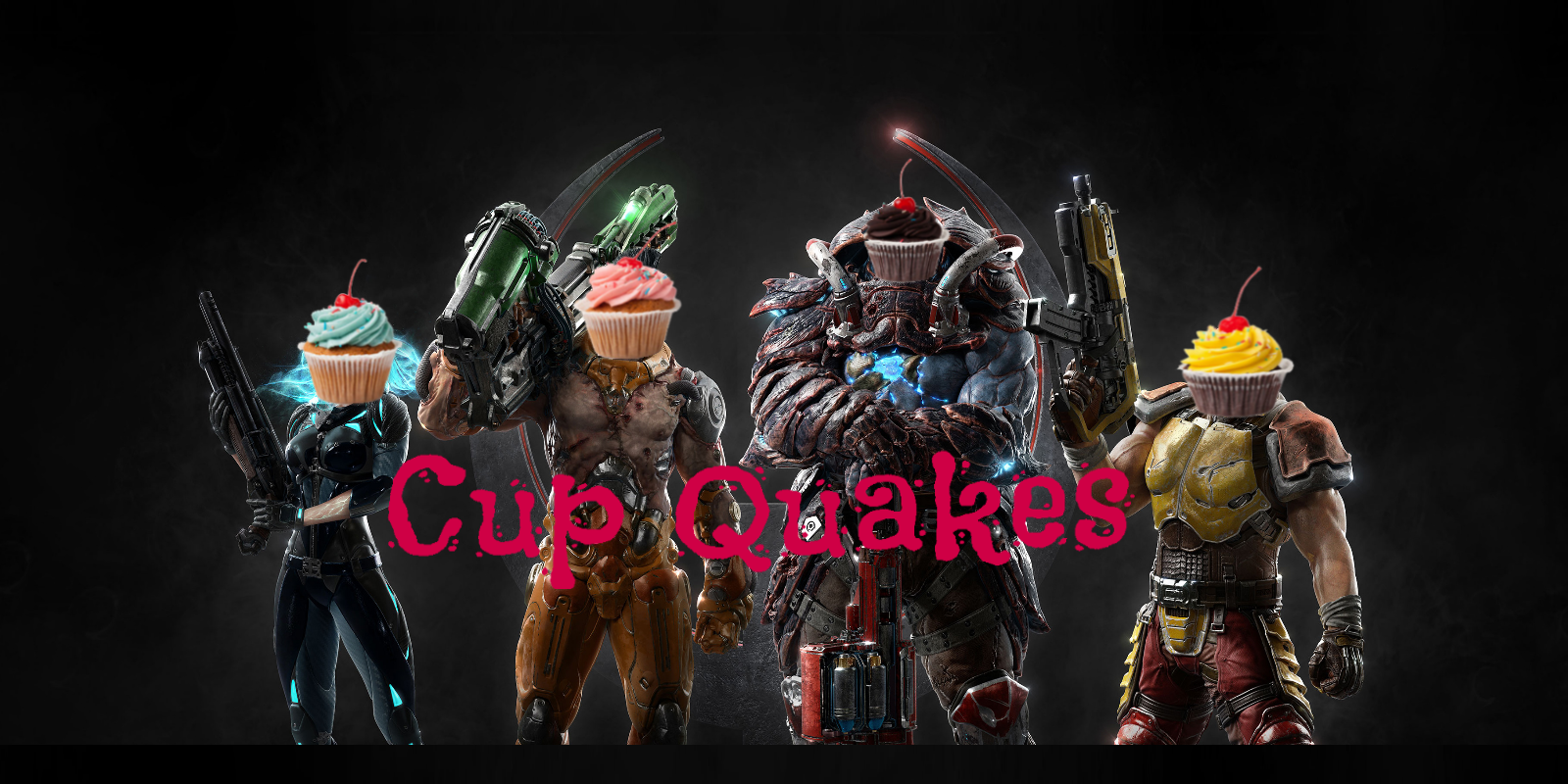 Cup Quakes Headquarters has finally come up with a way of spreading the prize pool wider and fair within the active Quake community!
Cup Quakes Lite are qualifiers for finale Cup Quakes.
Already qualified players are not allowed to participate in the Cup Quakes Lite leading to the finale they qualified for. This means that not as highly ranked players have a chance to make it further in the tournaments and even win!
Rules are the same as for regular Cup Quakes!
In brief:
No champion bans
All duel maps (9) in the map pool.
Winner's Bracket Round 1 = Bo1
All other matches, including the Loser's Bracket = Bo3
Register on smash.gg/quake.
Contribute to the prize pool for free on Matcherino with the coupon code: Lite01
Cup Quake #5 will be an event of the Top 8 Cup Quakers.
Ch33rra, St0n3 and klyb are already qualified as they took the first three places in the previous Cup Quakes.
This means we have 5 more slots which can be fought for in the Cup Quakes Lite.
This Thursday, 17 December 2020, the first qualifier, Cup Quake Lite #1, will take place at 7 pm CET. The top two players will qualify for Cup Quake #5!

Next Wedensday, 23 December 2020, the second qualifier, Cup Quake Lite #2, will take place at 7 pm CET. Again, the top two players will qualify for cup Quake #5!
In the new year, there will first be Double Cup Quake #3 (2v2 TDM) on Saturday, 2 January, at 6pm CET.
The following week on Thursday, 7 January at 7pm, there will be a last chance qualifier, the Cup Quake Lite #3, where duellists will compete for the last remaining slot for the finale, Cup Quake #5.
The week after that, there will be another 2v2 TDM tournament taking place, Double Cup Quake #4, on January 16 at 6pm CET.
Cup Quake #5 is scheduled for Thursday, 21 January 2021 at 7 pm. Only the 8 qualified players will compete. It should be possible to show all upper bracket games on stream. All matches will be Bo3. Finale will be a full double.
If one of the qualified players is unable to make it, the next player in the list with the most points will be asked if he wants to take their place.
What list? What points? Vinegar will create a spreadsheet filling in all the player stats from previous Cup Quakes. Only the duel stats, not the 2v2 stats, will be taken into account. Depending on the players' placements, they will be given points.
This list is not published yet but as soon as it is online it will be announced.
Stats will reset after every finale, so after every regular Cup Quake.
It would be nice to make the finales with the top 8 competitors special for the players. The Cup Quakes Headquarters are thinking about putting some extra money in the prize pot in order to pay out all 8 contenders. No concrete decision has been made yet. If you have any ideas, please feel free to announce them in the Cup Quakes discord server.
2v2 tournaments will continue. As you might have guessed from what you've read so far, game modes will alternate every week.
All the scheduled tournaments can be found on the left hand side on our tournament website on smash.gg/quake.
This was a lot of information. Sorry if you are overwhelmed now. In case of any doubts or questions please feel free ask in the Cup Quakes discord or message Vinegar or rawaleen directly.
About Author