Additional stats via dev.quake-champions.com
The following link appeared in allot of Quake related discord channels the past few days. Visit it at: https://dev.quake-champions.com. We have no idea who's behind in, but it has some nice features. In comparison with https://stats.quake.com it also shows your TDM rating and you are able to view a certain time span.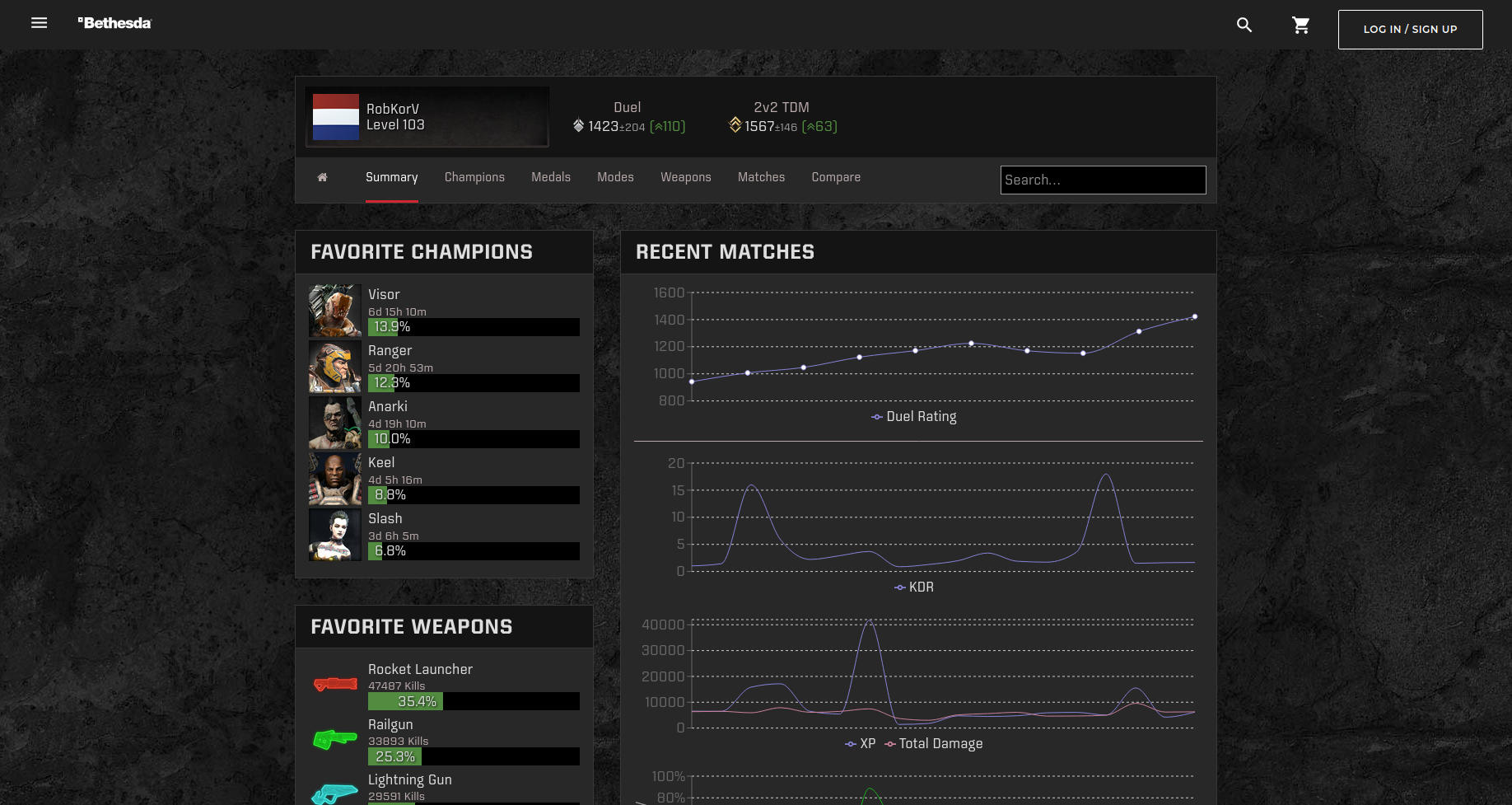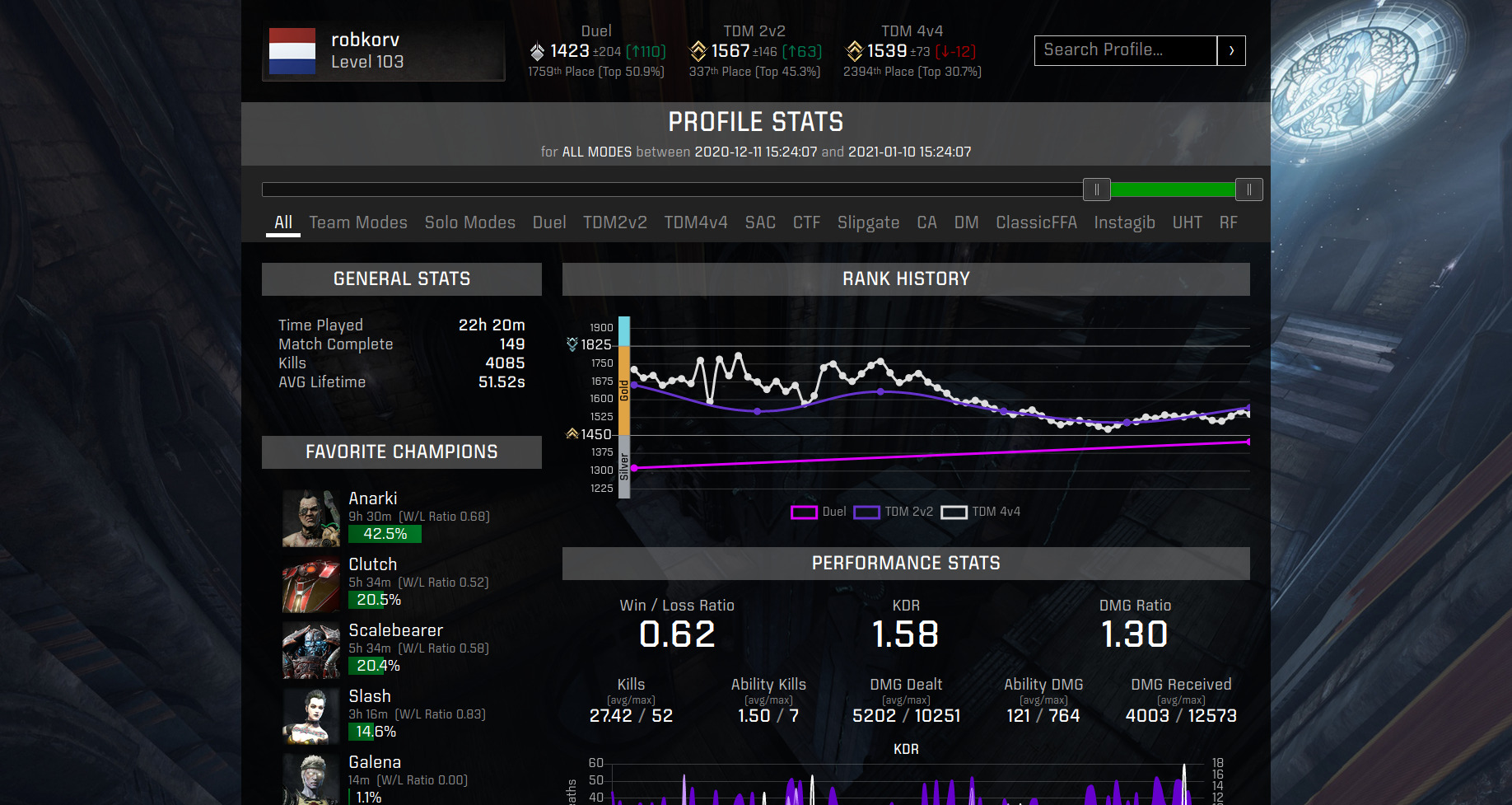 Who ever made this available, we thank you!
About The Author