2v2 – Double Cup Quake #2 – Crowdfunded weekly Tournaments for Quake Champions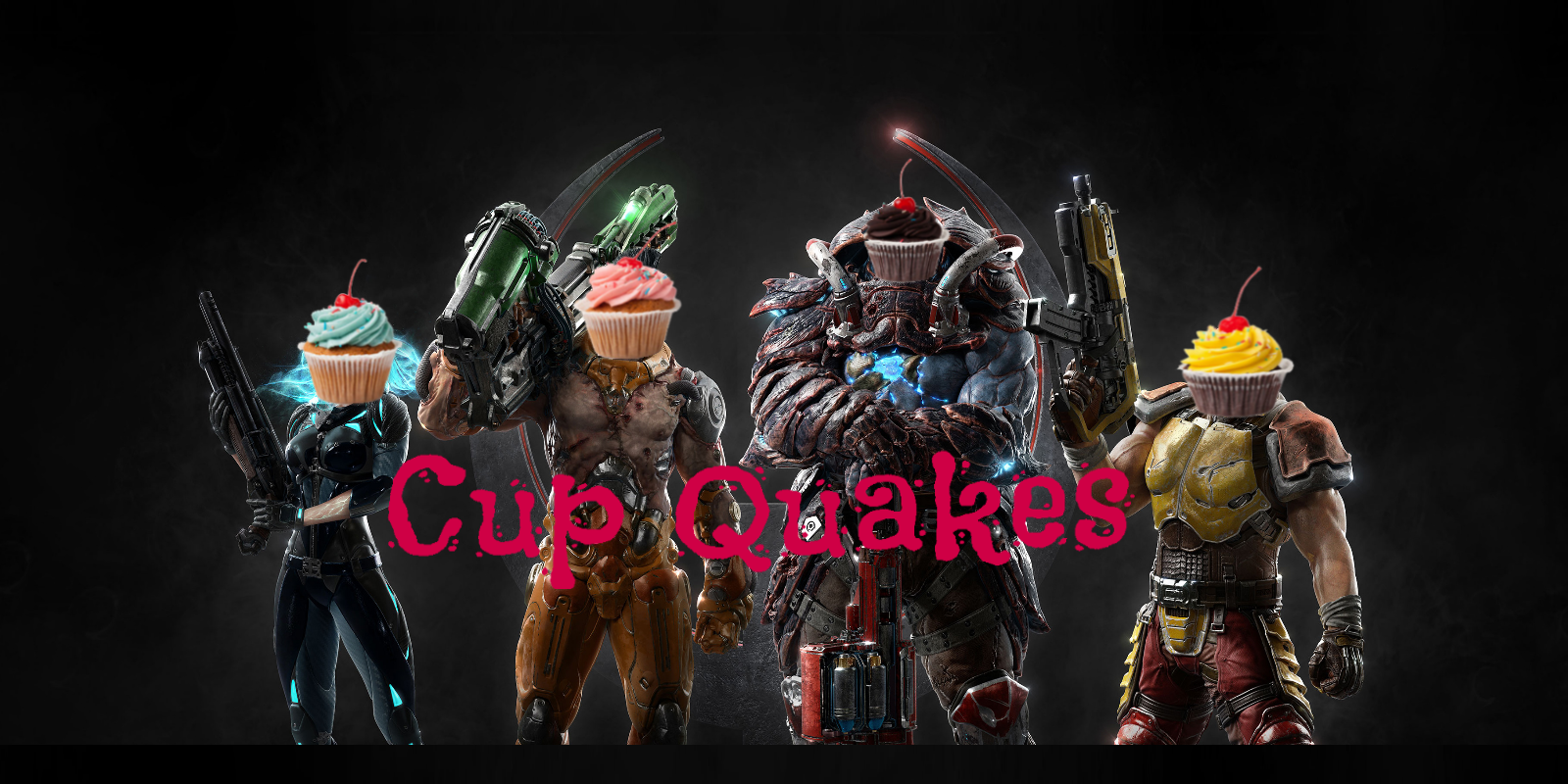 This Thursday, 10 December the second Double Cup Quake will take place at 6 pm CET.
Format:
Double Elimination
Upper Bracket Round 1 is a Bo1.
All other matches including the Lower Bracket are Bo3.
Grand Final = Full Double (Bo3)
Lobby settings:
2v2 TDM – 15 minutes time limit – 50 frag limit
Maps:
First seed commences: ban, ban, pick, pick, ban, ban, ban, pick
These are the same maps as for the Duel Cup Quakes!
Awoken
Blood Covenant
Blood Run
Corrupted Keep
Deep Embrace
Molten Falls
Ruins of Sarnath
Tower of Koth
Vale of Pnath
Champions:
No champion bans!
Champions have to differ on one team! That means there can not be two Galenas on one team. However, there can be one Galena on team red and one Galena on team blue.
Sign up on smash.gg/quake!
All players form all regions and skill levels are welcome to participate!
If you'd love to compete but you don't have a partner, try finding one on the Cup Quakes Discord Server. There is a channel for finding 2v2 partners!
CONTRIBUTE FOR FREE!
Log in to the crowd funding web page on Matcherino.com, click contribute and type in this week's coupon code: Double02
You can also donate on this website via PayPal or purchase Quake merchandise which rawaleen created specially for the Cup Quakes.
Watch the tournament with English match commentary on rawaleen's twitch channel or in Russian on cooke's twitch channel!
NEWS
There are more Duel Cup Quakes planned. In order to achieve that more different players have a chance to win some prize money, we will organise Cup Quakes Lite tournaments every two weeks on Thursdays where players can qualify for a normal Cup Quake. The top two of each Cup Quake Lite will qualify and automatically be restricted from participating the qualifying tournaments. This means that more people have a chance to win prize money. The full format and rules are not confirmed yet. More details will follow soon!
2v2 tournaments will continue and alternate with the Duel tournaments. Duel will take place on Thursdays and 2v2 on Saturdays.
About Author