Giving Thanks Contest
From November 2nd through November 16th take the opportunity to nominate your favorite Quake Champions community contributor.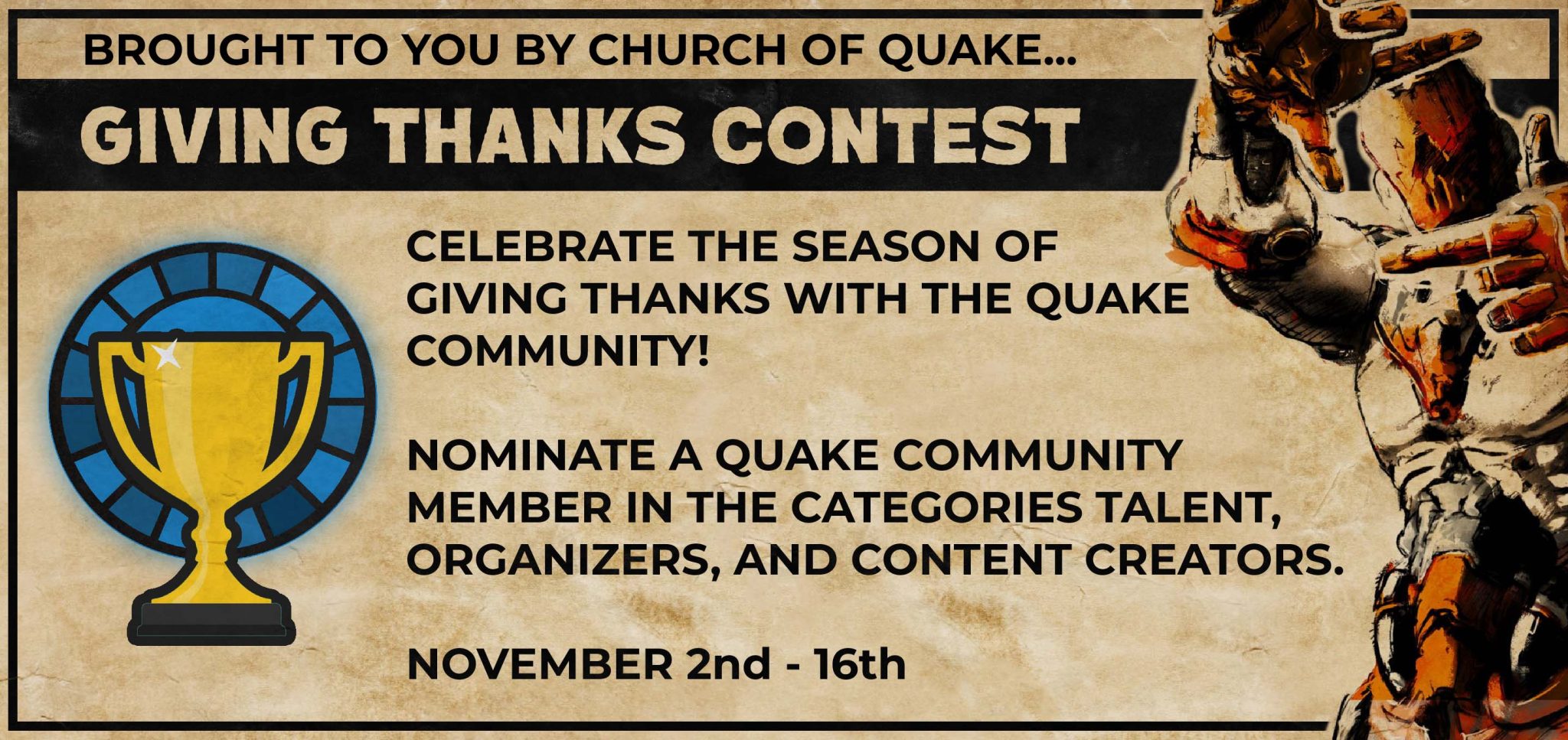 This time the competition is for the people that spend all their time holding events and creating content for others. Maybe they are casters donating time and talent to community events, or they are streamers sharing their love of the game with the world. They could be event organizers, game admins, player wranglers, and graphic designers, all donating their time to make a Quake event better. Or they could be a community content creator that gives news updates, makes player guides, makes YouTube videos to help new players, brings information together on a website/forum, or updates the stats of a competition as it plays out.
The three categories are:
Talent (Casters and streamers)
Organizers (Event and Competition organizers and workers)
Content Creators (Web designers, YouTube videographers, player guide makers, journalists, musicians, and other media content creators)
The winners will be chosen based off a score:
The number of nominations
The impact of their contributions to the community
A positivity score of their content
One nomination entry per person. A person may be a nominee in multiple categories.
Prizes to be announced soon.
Thanks to ease.5000 for the awesome idea, we can't wait to see our community celebrated.

Share this post on Social Media: