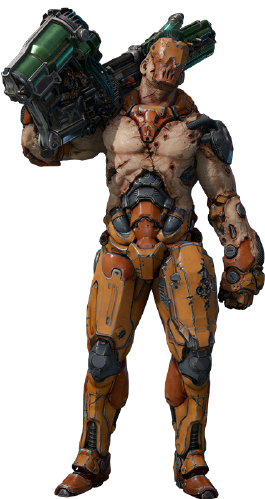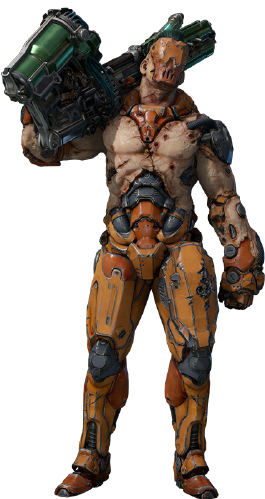 To produce the perfect infantry, Moscow's GRU deployed cybernetics, genetics, and even cloning. The result: tireless operatives impervious to panic or pain, with "manageable" psychopathy. But their senses were dulled—especially sight. The GRU turned to a cryptic American scientist and double agent. Just 3 of 20 subjects returned, each with a grafted mask, inexplicably normal vision, and the ability to see through matter. Attempts to reverse-engineer the mask were fatal, and revealed only a layer of putrefied blood within the mask. Disposal of the casualties remains unconfirmed.
Want More Lore? Read up over HERE.

Piercing Sight:
Using his Piercing Sight active ability, Visor can temporarily see through all matter, allowing him to keep tabs on any opponents who may be trying to get the drop on him. He can even use his Sight to track Nyx after she has activated Ghost Walk. Good luck trying to sneak up on a man who can see through walls.
Active Ability Tips:
Visor's special sight allows him to see enemies through walls.
Duration: 5 seconds
Cooldown: 45 seconds
Piercing Sight allows Visor to clearly see Strogg while he's using Peeker and Nyx while she uses Ghost Walk.
Activating Piercing Sight will cause Visor to announce it out loud as audio.
Powerup, Flag and Soul carriers has a special color.

Full Sprint:
Visor has the same base speed and acceleration as Light Champions, i.e. he is faster than other Medium Champions. Also his max speed is higher – 2000 ups. It's hard to notice in usual matches but a good advantage in Capture The Flag mode where Flag reduces max speed by 20%. Increased base speed and relatively thin body makes Visor a good dodger in fights.
With Light champion speed easier to do Strafe Jump tricks