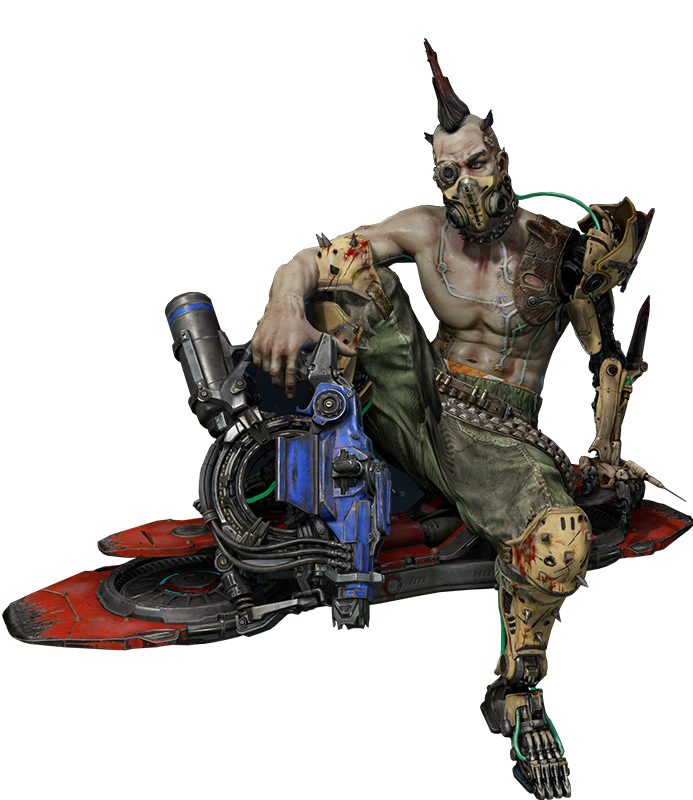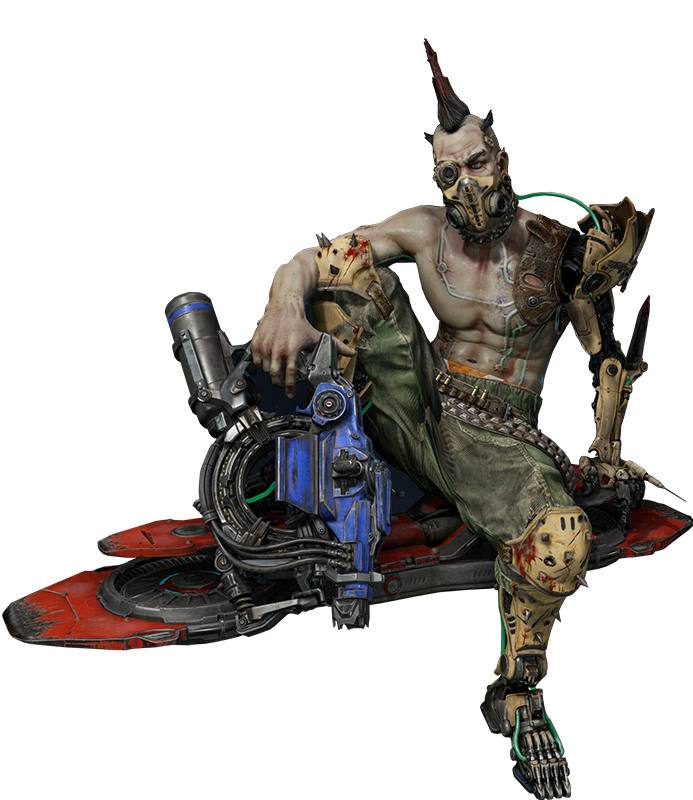 Active Ability: Injection
Anarki uses a syringe to inject himself with an unknown substance, returning all health and adding 1 health to his permanent stack. The health boost does not rot, nor does it appear to deplete after death.
TRANSHUMAN PUNK #
Anarki's rebellion began with the usual self-vandalism, but he craved something greater, and found it in transhumanism. Addiction, injury, disease… Why tolerate flesh if he could replace it? Using family riches, he underwent increasingly extreme cybernetic surgeries. After a microelectrode pierced his pineal gland, Anarki perceived a surreal, alien reality breakthrough! He eagerly sought more procedures, ignoring the insomnia. Each strengthened his perception of the hidden realm. But only once he met a girl who saw it, too, was he sure he could reach it.
Want More Lore? Read up over HERE.
Anarki Stats
Active Ability
Health Injection
Passive Ability
Aircontrol allows Anarki to change directions while in midair, which CPMA and Quakeworld players will be familiar with.
Start
Max
Health
125
100
Armor
0
75
Speed
320
625
Active Ability Tips:

Anarki is a firm believer in performance enhancement – anything that will give him an edge over his opponents. Should you find yourself running low on health, you can trigger Anarki's active ability to get you back in the game. Every time you use Anarki's Health Injection ability, you add a little more to your max health. Anarki will retain this boost ever after death.
Anarki instantly heals himself and receives a permanent boost to his health. He also receives a speed boost for 10 seconds.
Cooldown: 45 seconds
Amount Healed: 50 HP
Speed Gained: 1.12x current speed
Weapon Disable Duration: 0.5 seconds
Overheal Health Decay: 1 HP per 1 second
Injection also removes all damage over time debuffs