Community Column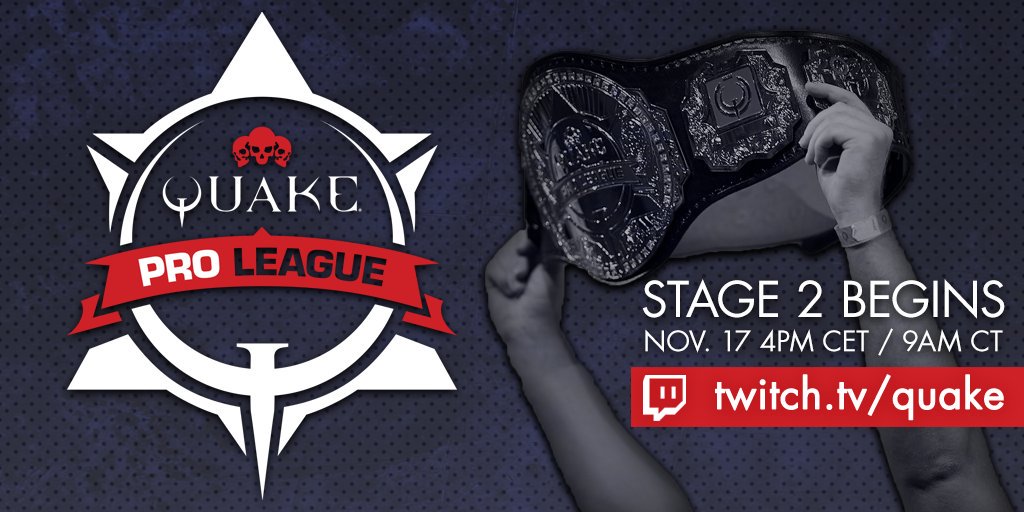 After a week break from Lucca the Quake Pro League is back! Starting up with Stage 2, the league is shaping up for some new happenings for the format. Full details can be found on the newly updated official Quake.com esports page. The biggest take aways is the new schedule, posted complete with weekly match-ups. The Quake Challengers got an overhaul with the competitors no longer having to complete every week once they place 1st or 2nd in a bracket. The 8 weeks of champions will then hash out the top winners that get to be flown out to the IEM Katowice, PL event to try to win a place on the QPL, on week 9.
Week 1 Match up:
EUROPE/CIS
AV3K VS RAISY
XRON VS VENGEURR
CNZ VS BASE
CYPHER VS K1LLSEN
THE AMERICAS
DRAMIS VS NOSFA
CHA1N VS PSYGIB
EFFORTLESS VS DAHANG
DOOI VS RAPHA
Community Events:
In our community run events we have a full week of programming for both sides of the hemisphere.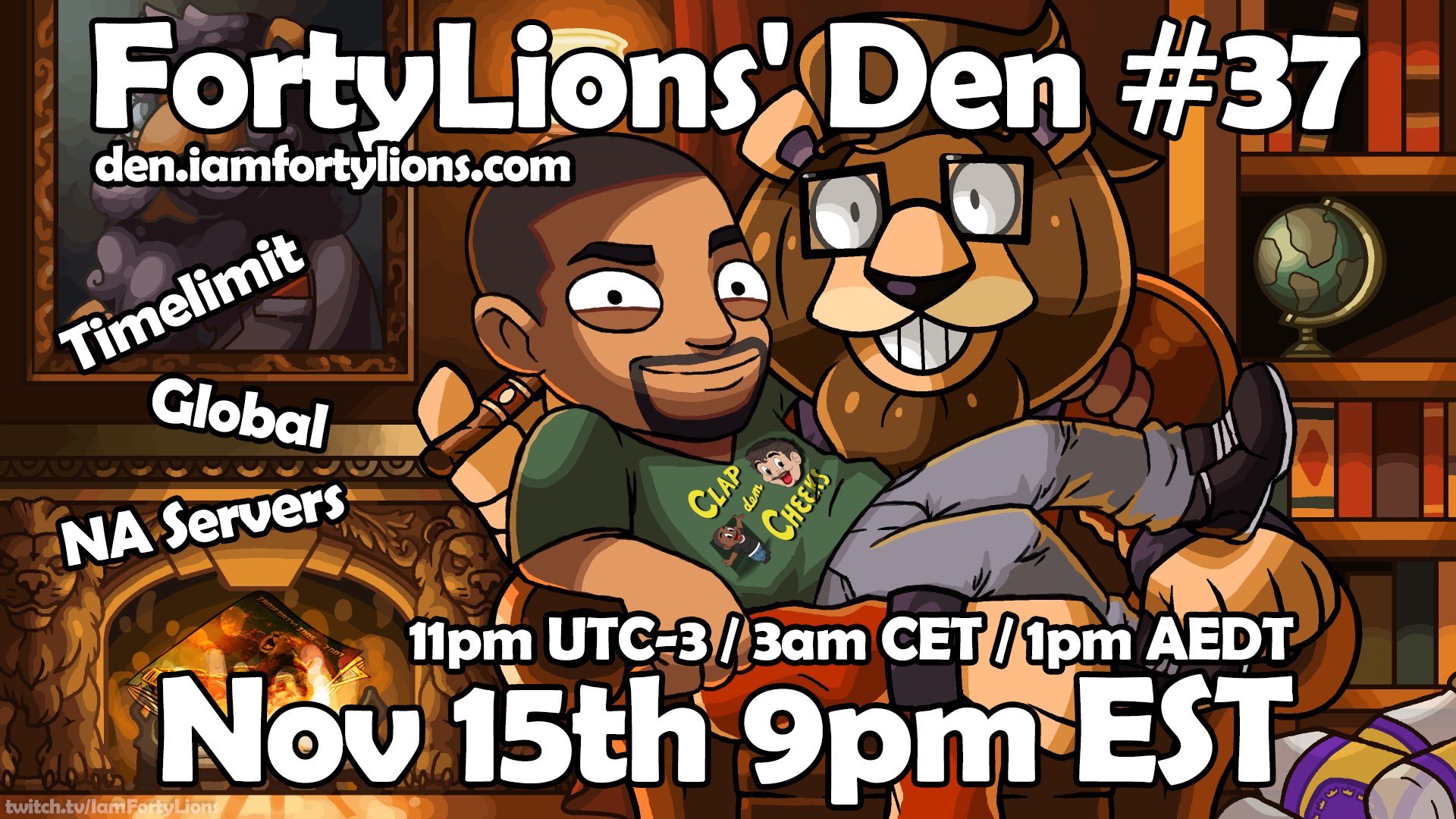 FortyLions' Den is starting us off with a party on Friday night. The event will begin at 8 pm CT.
Signup: Here
Bracket: https://challonge.com/FortyLionsDen37
Tune in: https://www.twitch.tv/iamfortylions/
Discord: https://discord.gg/enBrfEF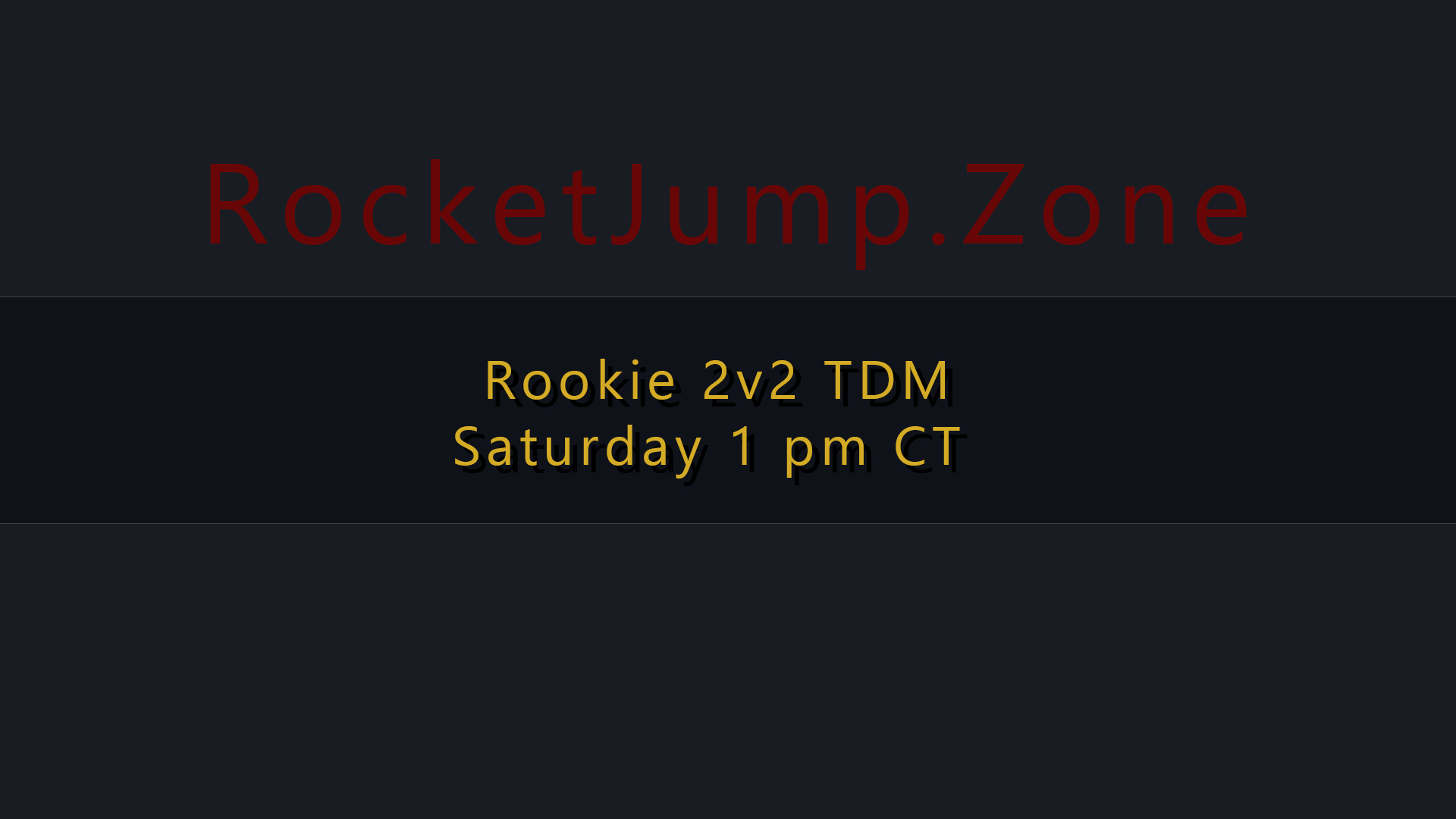 Rocket Jump Zone is bringing us their weekly cup, this weeks flavor is a Rookie 2v2 TDM.
Bracket: https://www.toornament.com/en_US/tournaments/3025186905741557760/information
Tune in: https://www.twitch.tv/rocketjumpzone
Discord: https://rocketjump.zone/discord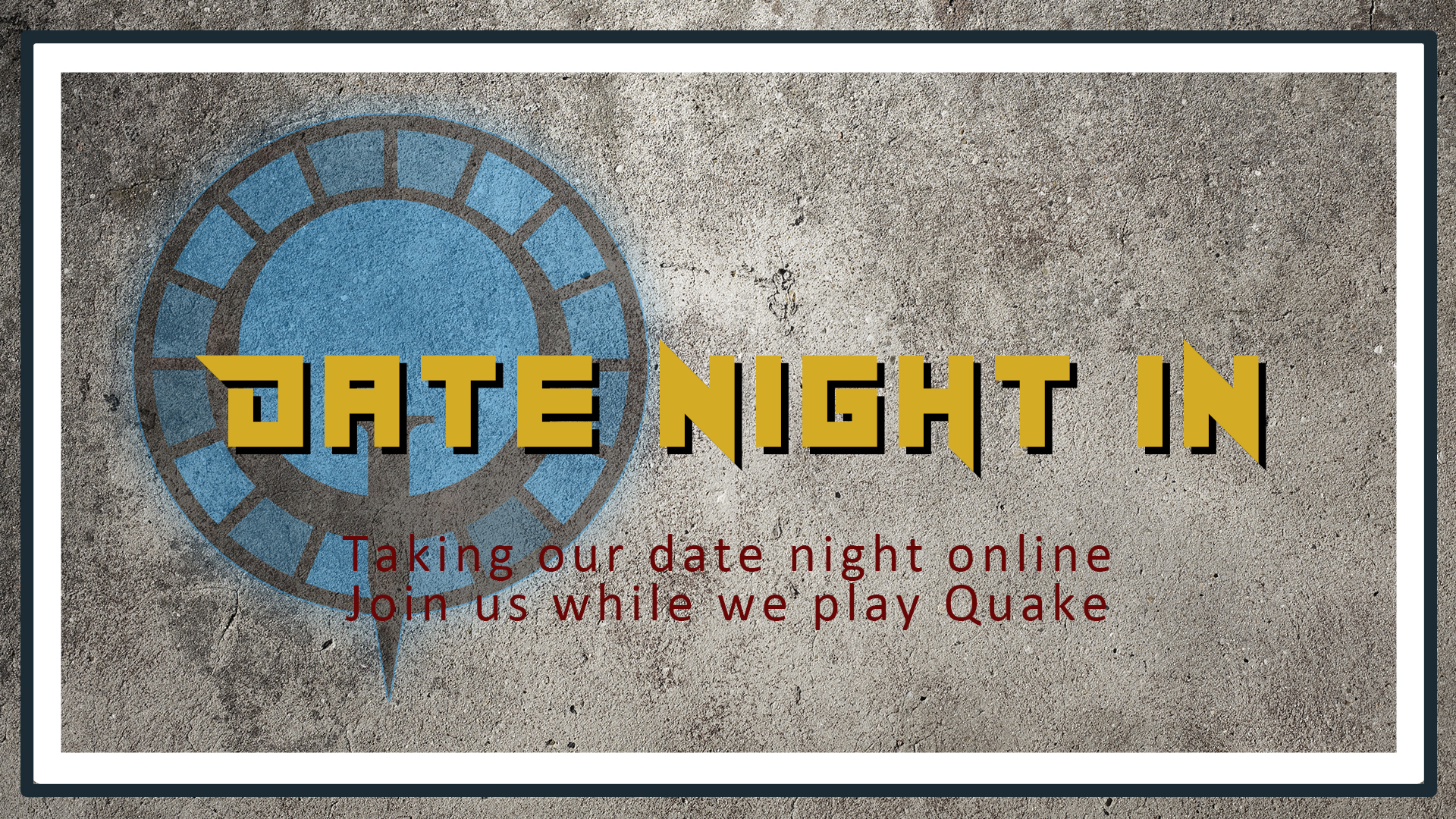 Church of Quake is staying in tonight and having our Date Night a Quake Night. The kids are out at their own LAN so join us as we play Quake Champions on stream and queue up for some community frags.
Tune In: https://www.twitch.tv/churchofquake
Discord: https://discord.gg/E6nArbr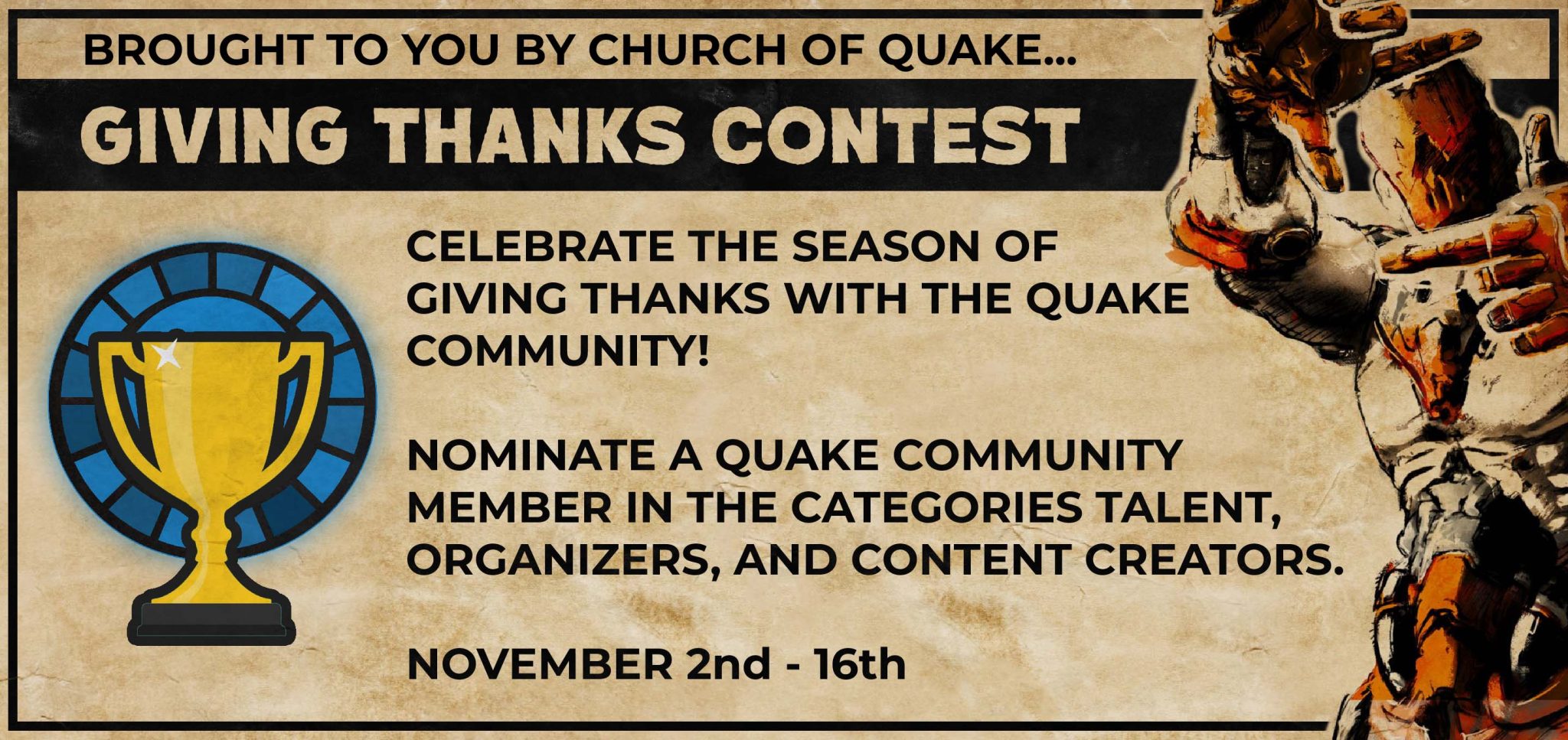 Nominations Close for the Giving Thanks Contest at Midnight CT Saturday. Be sure to get your nomination is so they can be rewarded with our gratitude and prizes!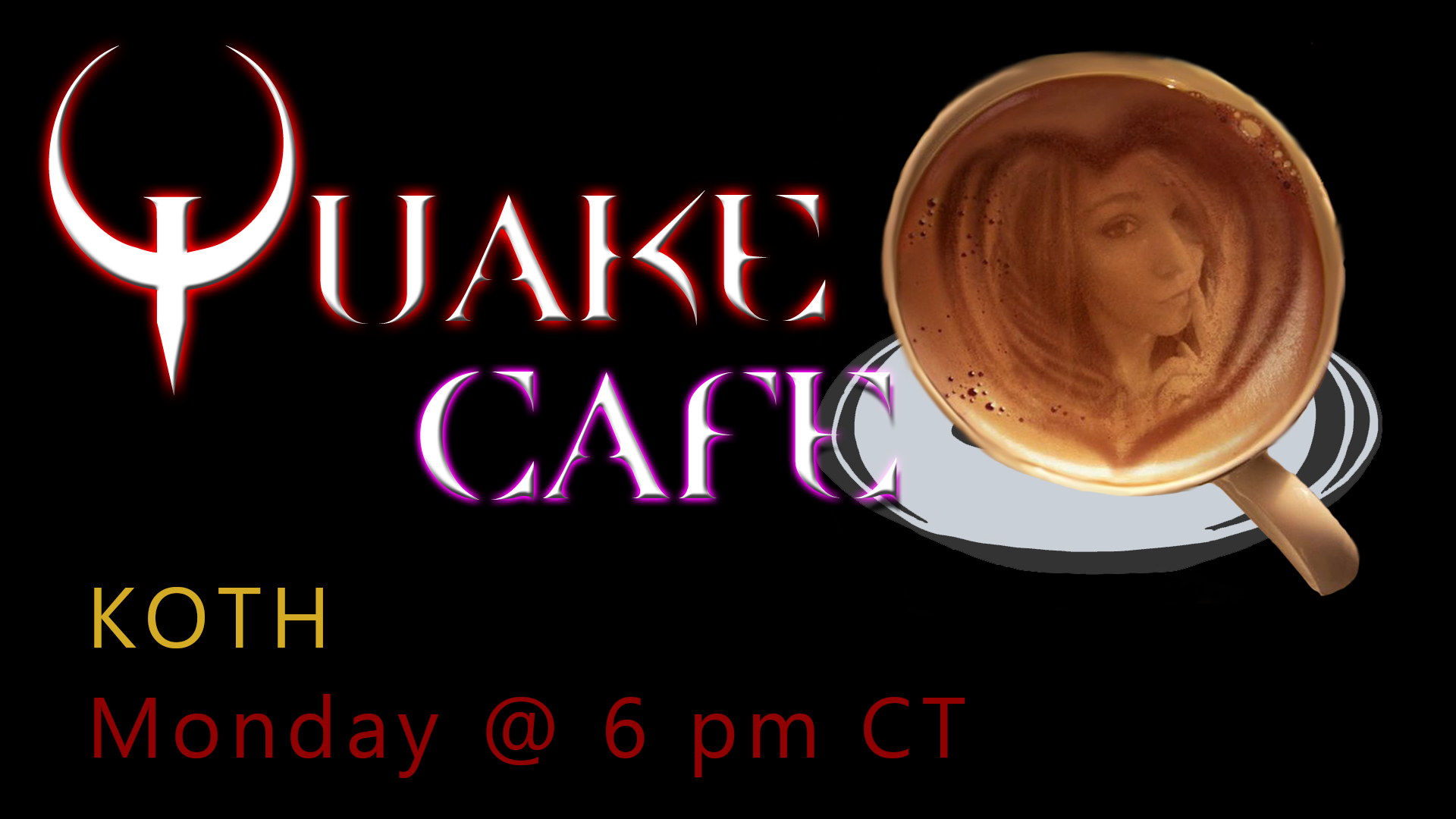 Quake Cafe is keeping us going with KOTH on Monday night at 6 pm CT.
Signup: Here
Tune in: https://www.twitch.tv/quakeangel
Discord: https://discord.gg/xHvXVFr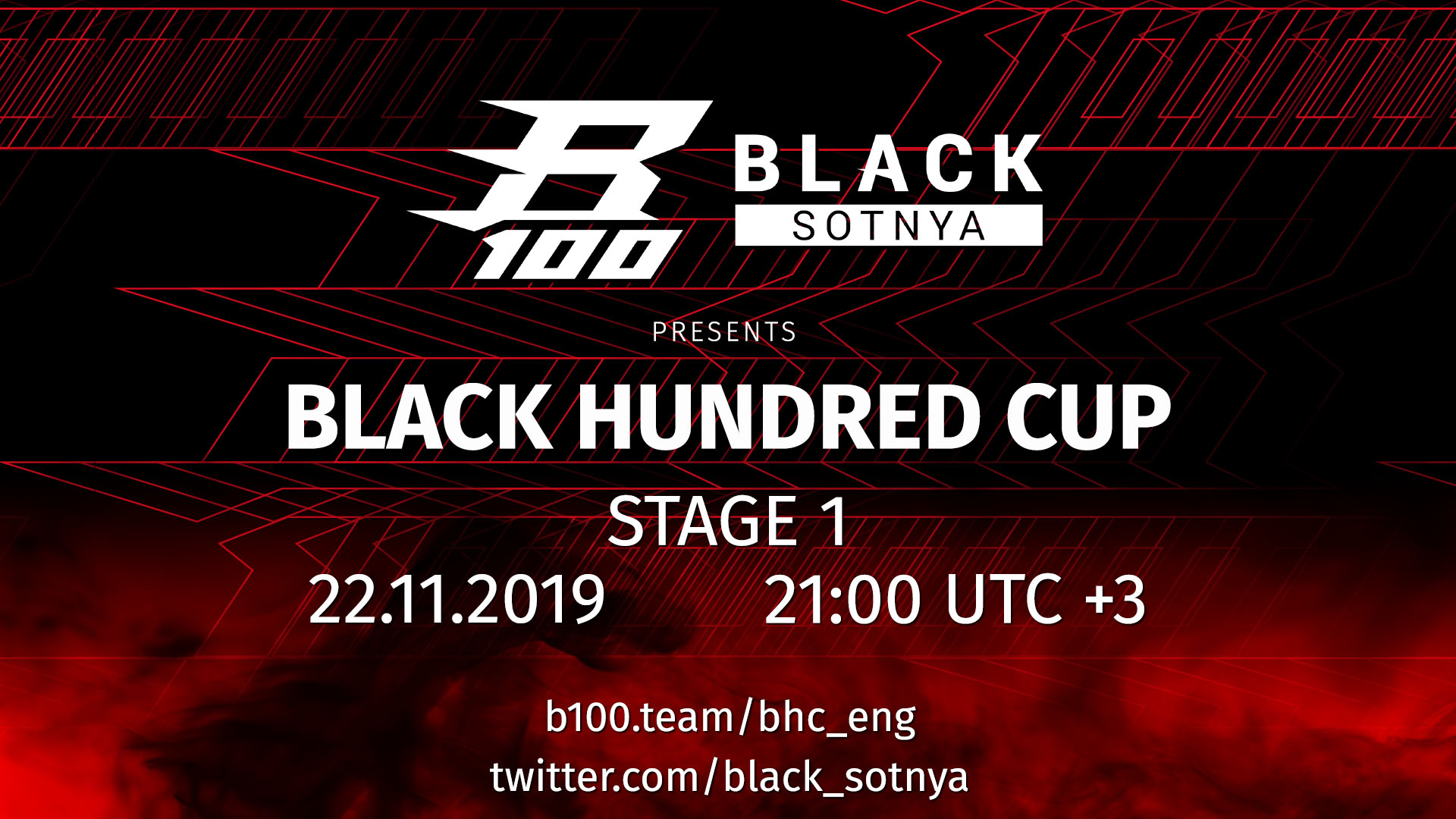 Black Hundred announced their amateur cup that will run over the next 4 months. Sign ups are open now and play begins on November 22nd.
Information: b100.team/bhc_eng
Sign-Up: Here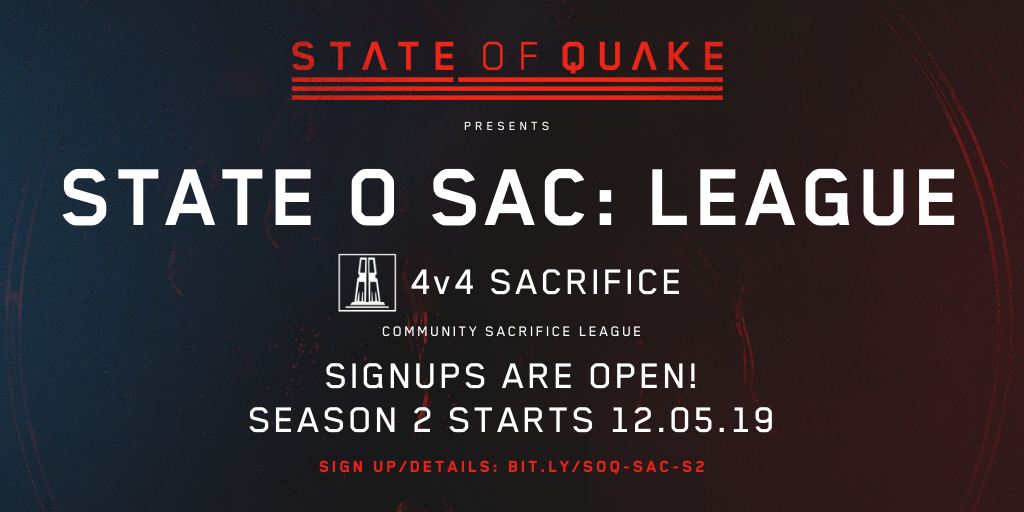 State of Quake is starting season 2 of State O' Sac League. Sign-ups are open now for teams of 4-6. Play begins on December 5th and will commence every week on Thursday nights, skipping a week in December for holidays.
Sign-up: http://bit.ly/SOQ-SAC-S2
Interested in participating but no team?: http://bit.ly/SOS-FA-S2-FORM
Current free agents: http://bit.ly/SOS-FA-S1-LIST
Discord: https://discordapp.com/invite/gj9KTt9
Share this post on Social Media: